One of the most important decisions in the process of a kitchen remodel is deciding where the oven is going to be placed. Unless you place your Lacanche on an island, you have two options for allowing the appropriate amount of distance between the wall and your range: a smooth, flat island spacer or our complimentary wall mounted back spacer, which is elevated about 6 inches above the top of the range, extending the body in height in just the back. Both create the same dimensions in depth.
Folks who plan to have decorative tile usually go for the island spacer, since the wall mounted back spacer will obstruct part of the design. On a recent visit to the San Francisco bay area to visit some Lacanche owners, I met with a Cluny 1400 owner, whose beautiful kitchen displayed a bold design behind her stove: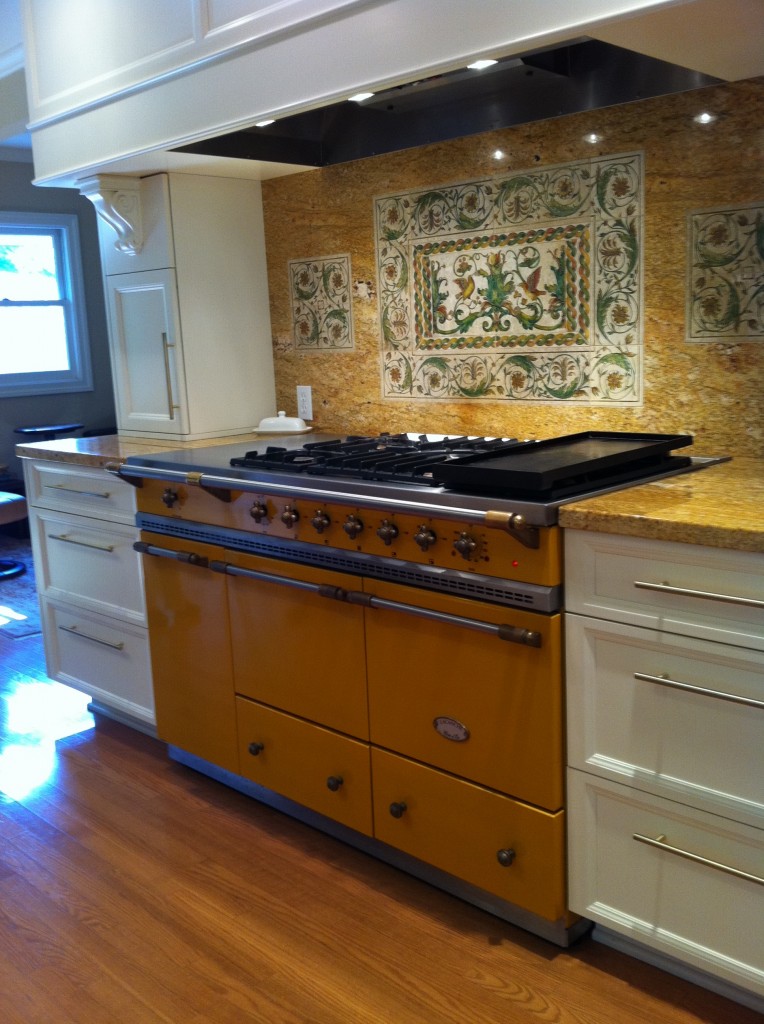 As you can see, the back of the range top is entirely flat, so you have a clear view of the design behind it.
Our in-house Cluny at Lacanche headquarters, on the other hand, has the wall mounted backspacer, and our painting of the countryside accomodates the extra 6 inches that extends up.
Whichever spacer you decide on will complement the range, but this is one of the important things to contemplate as your dream kitchen comes to life.