Happy New Year!
It's the New Year! 2023 is here and we have decided to feature Falk Cookware in our cooking demonstrations. Falk Culinair is led by Jan Van Achter, who emphasizes that the company's philosophy remains focused on balancing tradition and modern technology in their copper cookware. He states, "My aim is to preserve the legacy of crafting the finest handcrafted cookware in the world. Each Falk pan is created with the highest standards, utilizing only the best materials, without any compromises, and with a nod to tradition." We at Lacanche USA are excited to be featuring a product that is exclusive in its composition and unique in its capabilities.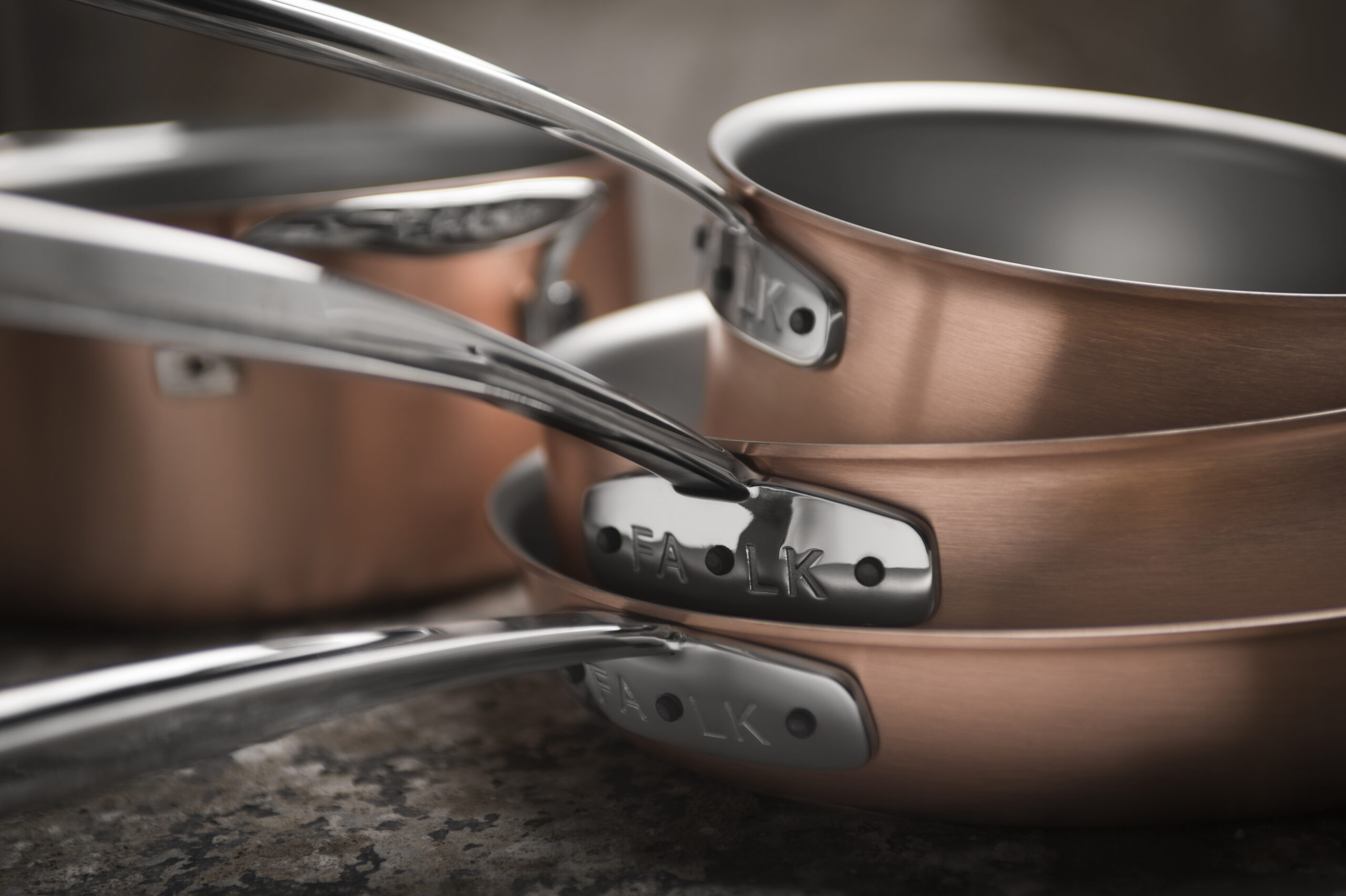 Falk Culinair
Falk Culinair is a company that specializes in the manufacture of high-quality cookware designed to meet the demands of professional chefs and home cooks alike. They have developed a unique bimetal copper cookware that offers the best of both worlds – the superior heat conductivity of copper and the durability and sleek design of stainless steel. We were drawn to Falk Culinair cookware due to the company's quality and confidence in their own product. Falk cookware is guaranteed for life when used properly, which means one should expect their cookware to live a life as long and full as their Lacanche range. All models feature an exterior brushed finish that is easy to clean with a fine sponge, and the interior stainless steel layer resists abrasion and oxidation, keeping the pan permanently clean and hygienic.
To use our exclusive discount code, simply go to the Falk USA website and use "LacancheUSA" at checkout.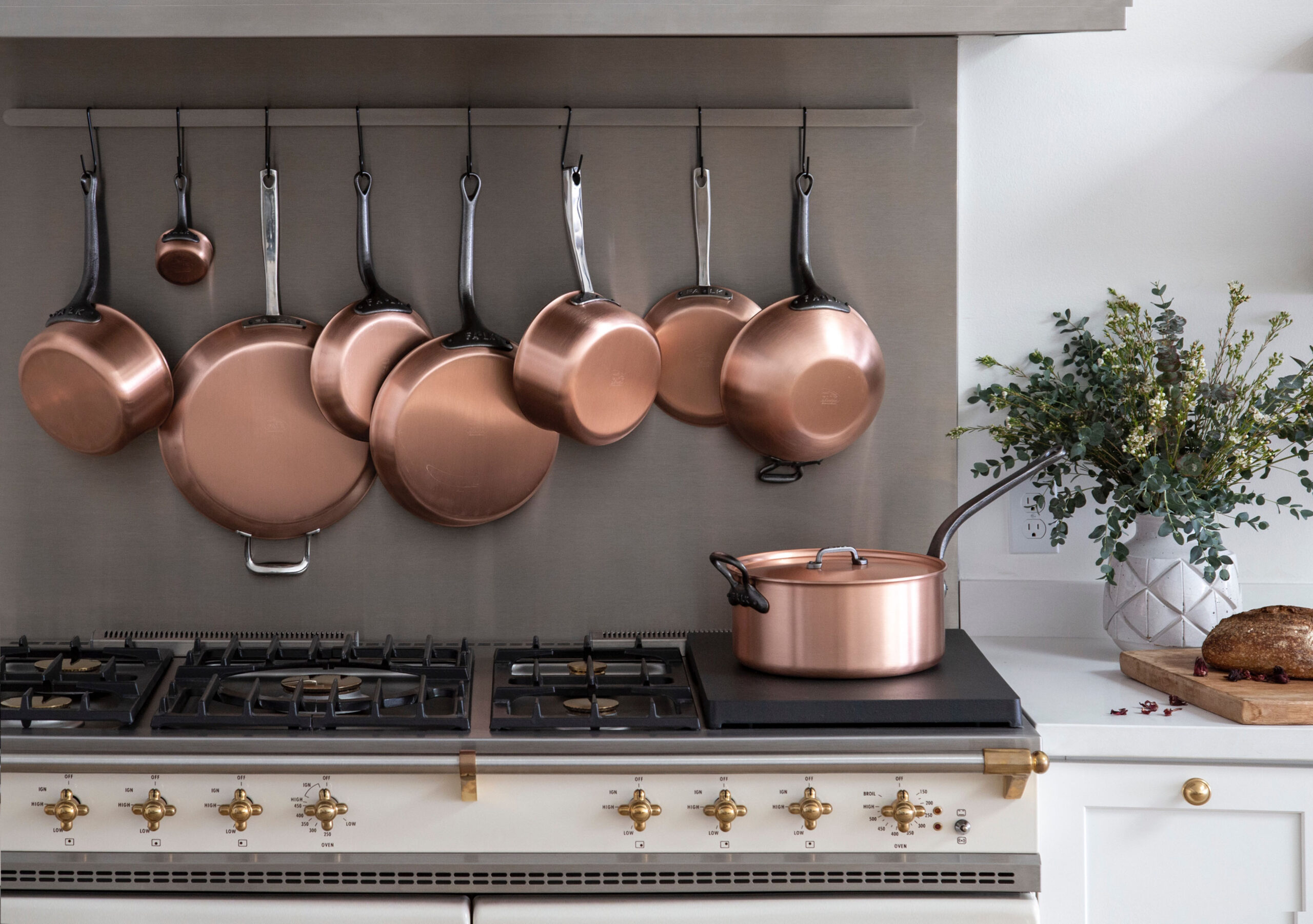 (As seen: Lacanche range, Lacanche hood, Lacanche backsplash and pot rail, Falk Copperware)
Lemon Herb Branzino with Wilted Greens Recipe
We would like to invite you to try a recipe that is as healthy as it is delicious – Lemon Herb Branzino with Wilted Greens. This dish is the perfect combination of light, healthy, and flavorful. It's a great option for those who are looking to kick off the new year with a healthy start, without having to sacrifice on their food experience.
The star of this dish is the Branzino: a Mediterranean fish, known for its delicate and mild flavor, that is packed with omega-3 fatty acids, protein, and vitamins. We've paired it with a simple, yet delicious, spinach and veggie mix that adds a great balance of greens to the dish. The Falk cookware made preparing fish on the Lacanche a delight.
For this recipe, we seared the fish on the 11k BTU burner using the Signature Frying Pan, 28 CM (11 IN). The pans are nonstick, even for the skin of the fish, when used at the proper temperature. This allows for less oil to be used, adding to the overall health benefits of the recipe!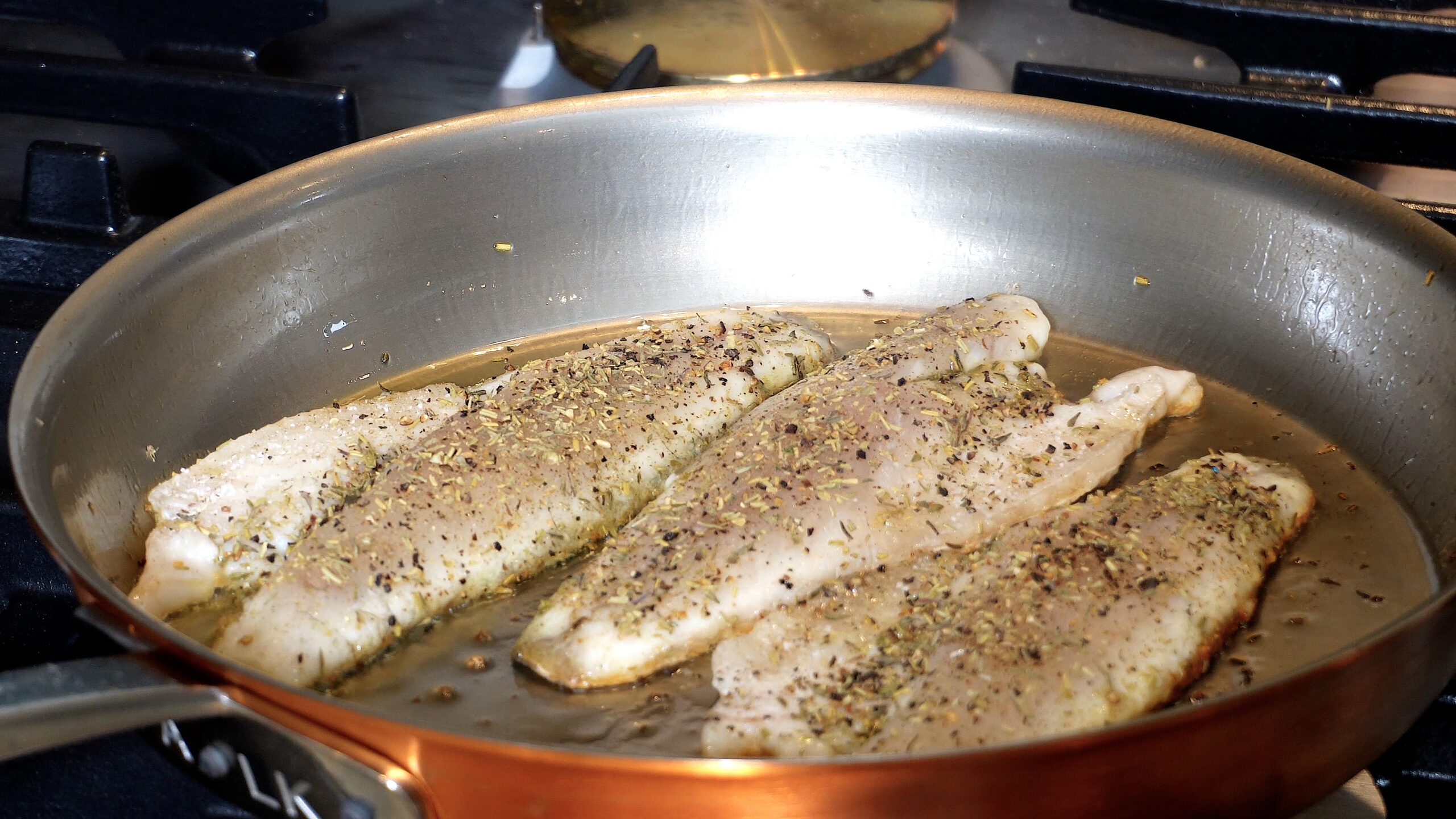 Recipe Ingredients:
Branzino fillets

Herb Mix
2 teaspoons dried oregano

2 tablespoons dried rosemary

2 tablespoons dried thyme

1 tablespoon dried mint

1 tablespoon dried sage
2 cloves garlic, minced

Lemon zest

3 tablespoons olive oil

Salt and pepper to taste

Leafy Greens (such as Spinach or Kale)

½ White Onion

Heirloom Cherry Tomatoes

Crimini Mushrooms, Quartered

Parsley

Lemon wedges for serving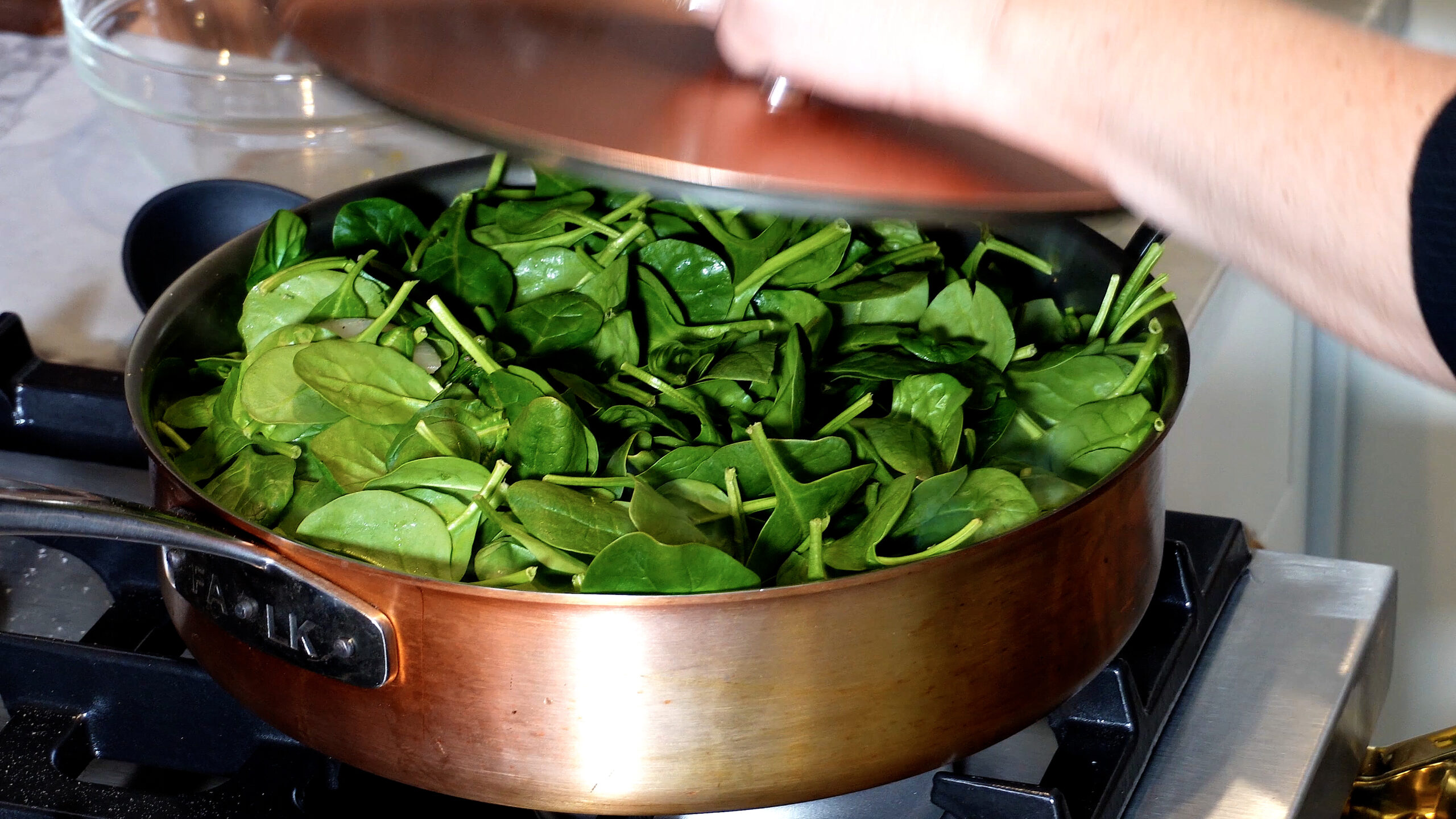 Instructions:
In a small bowl, combine herbs. Season the fish fillets with salt, pepper, and herb mix.

Heat a skillet over medium-high heat and add 1 tablespoon of olive oil. Once hot, add the fish fillets and cook for about 2-4 minutes per side, or until they are cooked through.

At the same time, add 1 tablespoon of olive oil and onion in a separate skillet. Sauté until translucent. Add mushrooms and garlic. Stir occasionally while cooking, until mushrooms release their liquid and begin to brown.

Add leafy greens and tomatoes to the skillet and sauté until they are wilted, about 3-4 minutes. Add lemon juice and zest as desired. Season the greens with salt, pepper, and herb mix to taste.

To serve, plate the wilted greens and top each with a fish filet. Garnish with lemon wedges and parsley, if desired.

Enjoy! Be sure to rinse your pan with hot water to maintain the longevity of your cookware!
Try it out and let us know how you like it in the comments section! Happy cooking and a Happy New Year!