.         Penne Arrabiata is a popular Italian pasta dish that has become a favorite in many parts of the world. The dish is characterized by its spicy tomato sauce, which gives it a fiery kick that is sure to awaken your taste buds. The name "Arrabiata" comes from the Italian word "arrabbiare," which means "to anger" or "to make angry." When cooking for a large number of people, marinara sauce is usually the popular choice. Even so, it's worth branching out to other options for a more elevated dining experience. Arrabiata sauce has a more sophisticated flavor profile and is just as easy!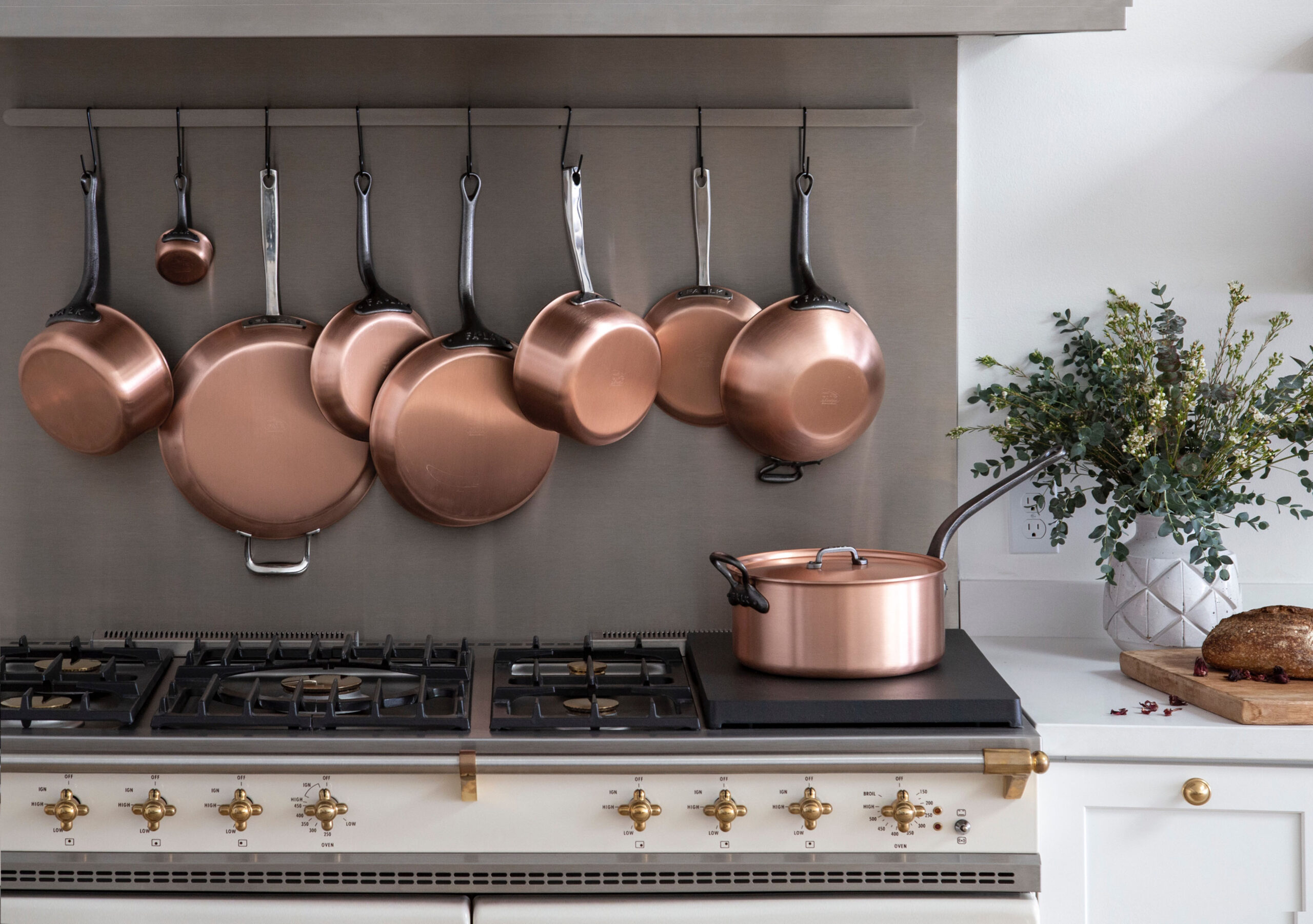 . 
Ina's Influence
.         This Arrabiata recipe is from world-renowned Ina Garten and has become one of the favorites here at headquarters. The Barefoot Contessa is known for her simple, elegant, and delicious recipes, and her take on Penne Arrabiata is no exception.
.         Ina has been a Lacanche owner since 2017, and her love of Lacanche can be seen in her expression of cooking online and through her social media presence. During lockdown, she worked on her newest kitchen renovation and unveiled a second Lacanche range as a part of it (See the second picture on her Instagram collage).
View this post on Instagram
. 
Penne Arrabiata times FOUR!
.         We love to see Ina's enthusiasm for our ranges and wanted to commemorate the occasion by making one of her recipes for our entire office! Our job was to provide a lunch for over 20 people that was delicious and intuitive; Ina delivered. With so many people to feed, we opted to use the Classic Sauce Pan from Falk Culinair. We had to quadruple the recipe, and aimed to marginalize waste, so the size of the pan was ideal.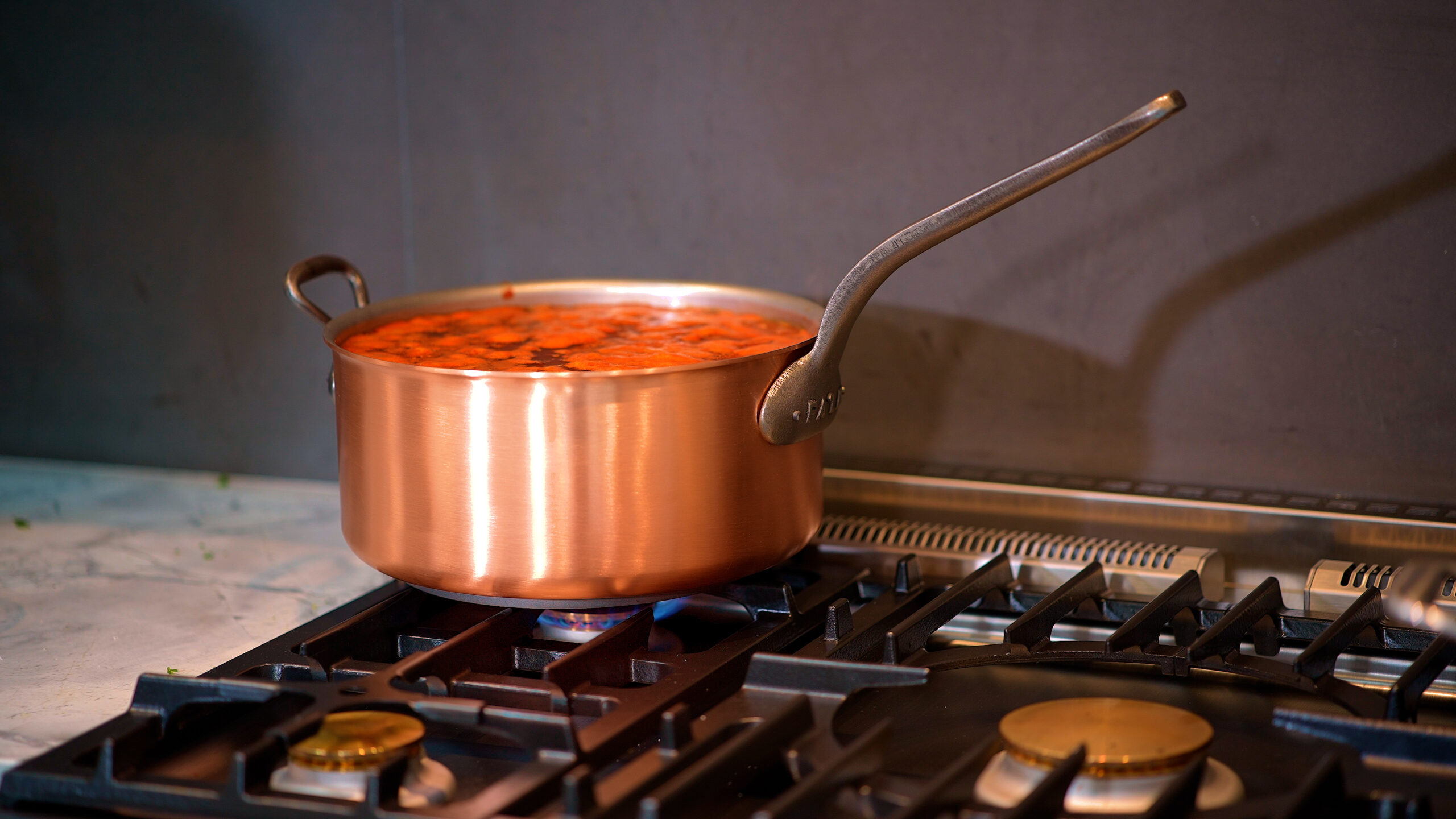 .         This large pan was filled to the brim, and remarkably still able to simmer the sizable batch of sauce perfectly on the 11,000 BTU burner (no burnt bottom!), thanks to its excellent heat conduction properties. We also used a cast iron diffusor, which further enhanced the pan's simmering ability. Despite its substantial size, the pot was remarkably manageable, enhancing the cooking experience to a great extent. Also, this pot was large enough to cook the whole batch of sauce in one go. Lastly, the pan was also easy to clean, making post-cooking maintenance simple.
. 
Never Enough Garlic…
.         According to Ina herself, the recipe for her penne Arrabiata was originally inspired by a friend who owns a pasta restaurant in Brooklyn NY. She uses 24 cloves of garlic in her version, and Ina suggests that there's no need to deviate from that. When we prepared the dish for our office, it required around 100 cloves! Needless to say, it was a fun and unique experience to work with such a large amount of garlic, which isn't something you see everyday.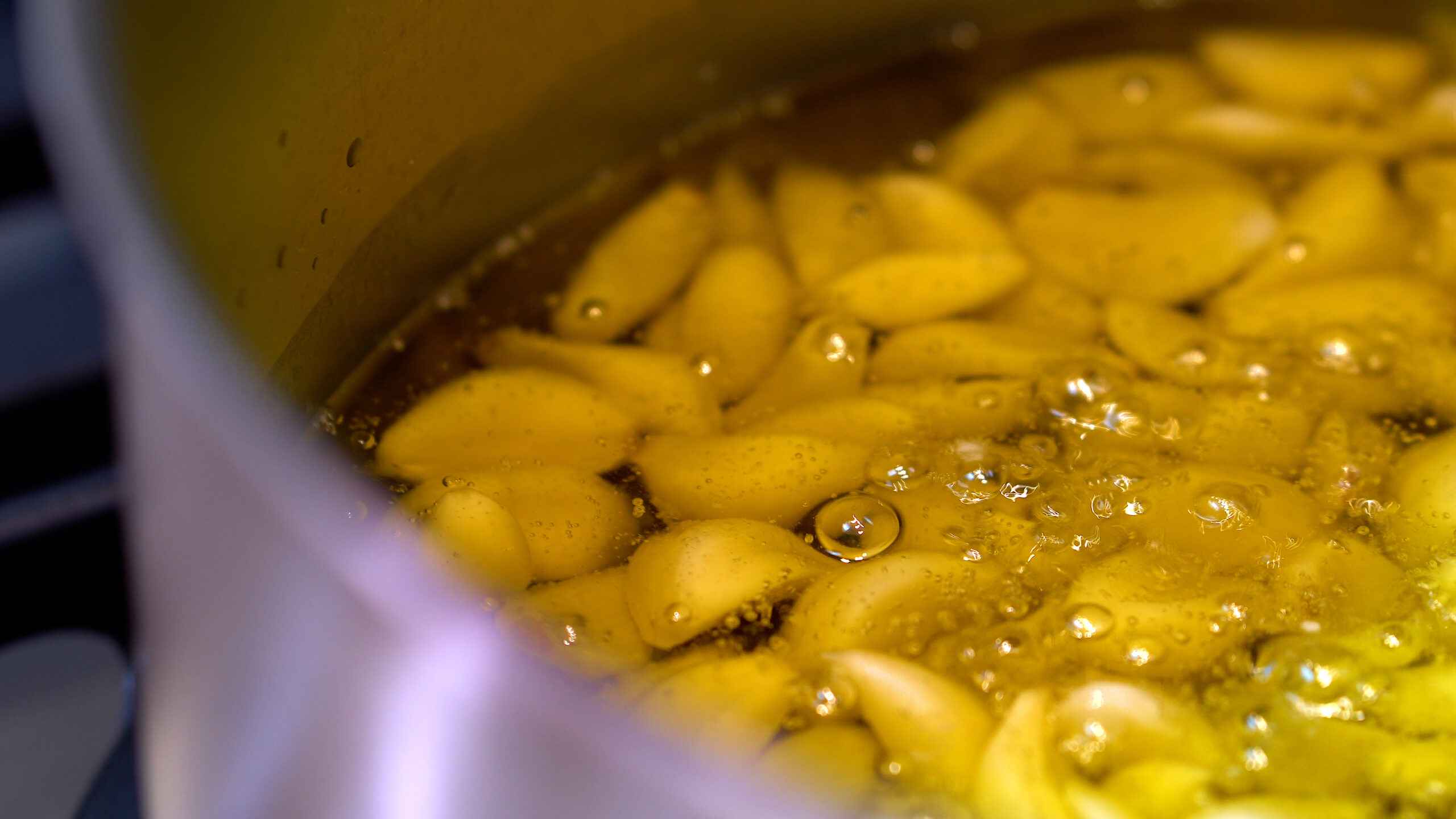 . 
Ingredients:
Kosher salt
1 pound penne pasta
2/3 cup olive oil
1 medium yellow onion, chopped
24 garlic cloves, minced
2 teaspoons whole fennel seeds, chopped
1/2 teaspoon crushed red pepper flakes
1 28-ounce can San Marzano tomatoes pureed
⅓ cup dry red wine, such as Chianti
Freshly ground black pepper
1/2 cup chopped fresh basil leaves, lightly packed
1 cup freshly grated Parmesan cheese, plus extra for serving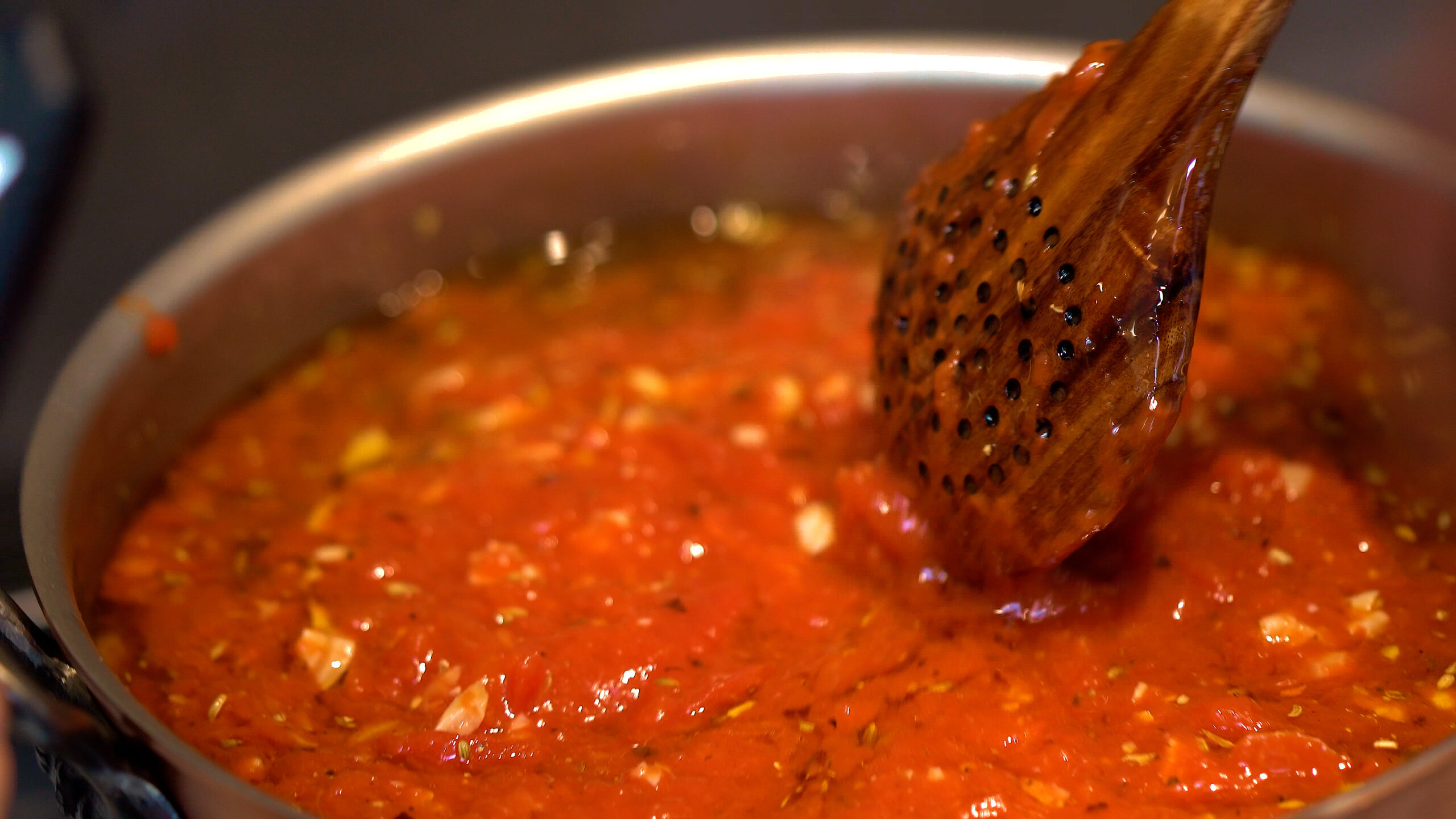 . 
Directions:
Bring a large pot of salted water to a boil and cook the penne pasta according to the package directions until al dente.
While the pasta is cooking, heat the olive oil in a large pot and add the garlic. Remove once garlic is browned and cooked through.
Add the chopped onion to oil and sauté for 5 minutes until translucent.
Add the minced red pepper flakes and sauté for 1 minute until fragrant.
Puree crushed tomatoes and garlic.
Add purée to the skillet, along with seasonings.
Bring the tomato sauce to a boil, lower the heat, and simmer for 10 minutes until the sauce has thickened slightly.
Drain the pasta and add it to the skillet with the sauce, along with the chopped basil leaves and 1 cup of grated Parmesan cheese.
Toss pasta with the sauce until it is evenly coated.
Serve the Penne Arrabiata hot, with extra Parmesan cheese on the side.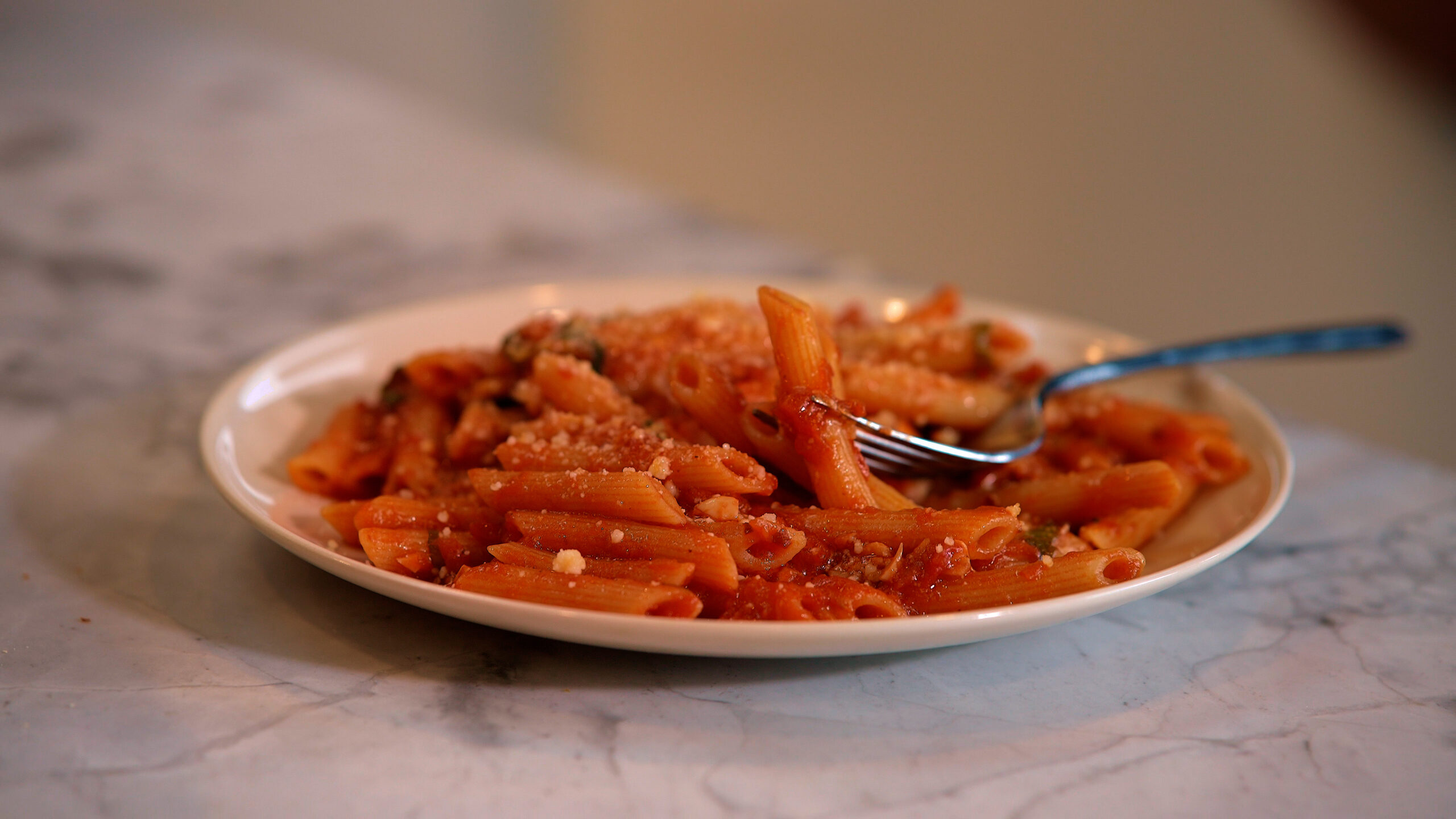 . 
Arrabiata!
.         Arrabiata is a tomato sauce that veers off the beaten path of traditional marinara flavors.  It's easy to make and it tastes good. Whether you are cooking for the whole office or simply looking for a quick and easy dish to whip up for dinner, Ina Garten's Penne Arrabiata is sure to please!