Art Culinaire's "food is art.. is life" philosophy may be traced to a brilliant and timeless epiphany, conceived a millennia ago when eating for shared enjoyment eclipsed consumption for mere survival. And for us, no place reflects this joie de vivre, this joy of sharing in the seasonal harvest, more delightfully than the colorful culinary lifestyle of impressionist artist, Claude Monet in Giverny, France.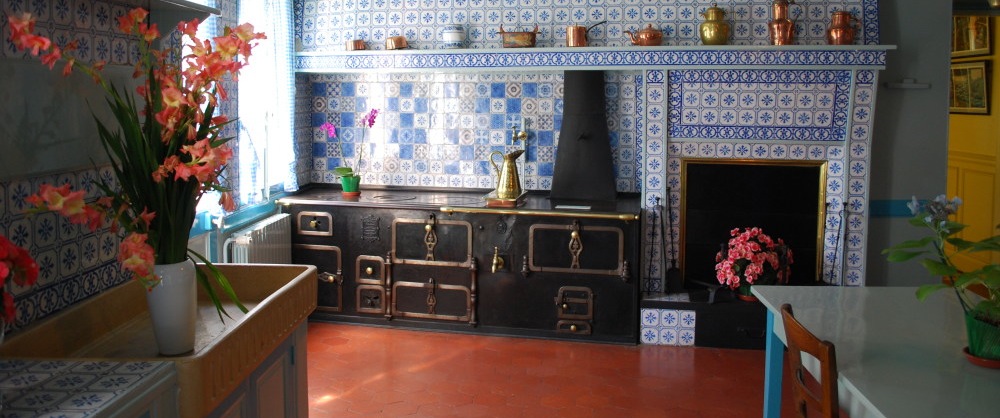 Fueled by culinary and historical travelogs of the region Art Culinaire founder and CEO, Stan Barrett, bought a small farm and sought the best ingredients, forming the core operating philosophy of Art Culinaire. His quest for technical precision and time-honored craftsmanship led naturally to the epicenter of fine cuisine: Burgundy and the Lacanche range factory.
"There is absolutely no substitute for the best. Good food cannot be made of inferior ingredients masked with high flavor. It is true thrift to use the best ingredients available and to waste nothing." ― James Beard
With careful guidance and mentoring of Lacanche General Manager, Jean Jacques Augagneur, Art Culinaire (ART) steadily grew to prominence in the professional range market, supplying cookers and critical support for multiple thousands of homes across America and Canada. ART flourished by embracing farm-to-table, plot-to-plate values, building communities, using fresh and local ingredients, and by ensuring all Lacanche owners feel welcomed into the Lacanche "family" of friendships, care and support.
"I don't do this sort of thing often but was compelled to inform you of the superb service I received this week from Art Culinaire…this was a fantastic experience with your company. So often now customer service is marginal at best; it is refreshing and laudable that Art Culinaire maintains such high standards." ― Sonia, Cluny owner since 2004
We invite you to join Art Culinaire in our ongoing quest to bring the family table back to prominence. All are welcomed. In this spirit of gratitude, ART has launched a new humanitarian project, called Give Back Hope, dedicating a percentage of our proceeds to share our family table with those in need. For some, lack of resources, others lack time-honored traditions, but with help, any obstacle to harvest living may be overcome. Thank you for caring. If not already, we hope you will be a part of this special community.