As fall arrives, so also do Pumpkin Spice Lattes – a huge hit at Coffee shops this time of the year. In fact, the pumpkin spice latte is Starbucks's best-selling seasonal drink of all time. Its popularity is due in part to the beverage's close association with the many happy times that come with glorious Fall. Autumn colors of orange and yellow only add to the festive feeling that we duplicated in our Art Culinaire kitchen.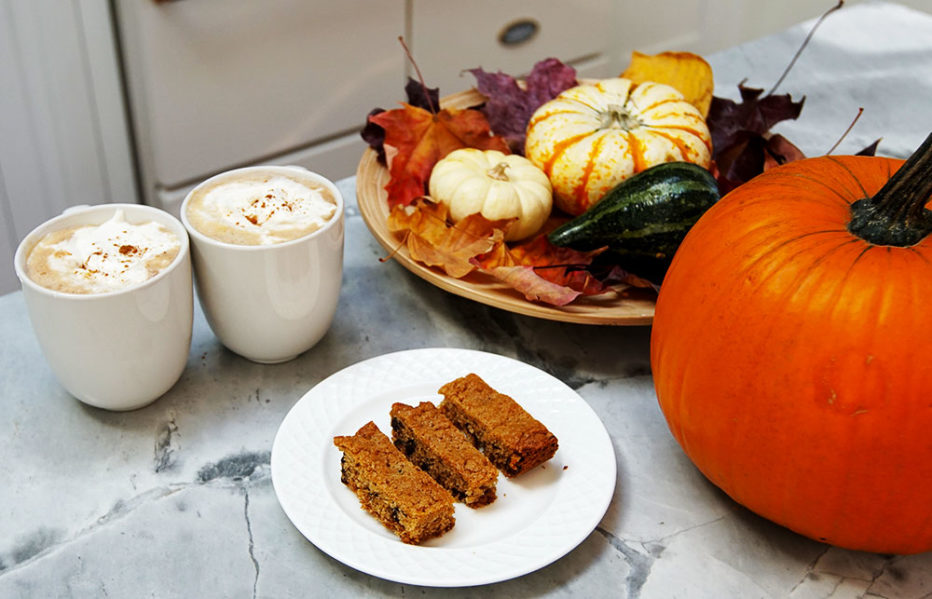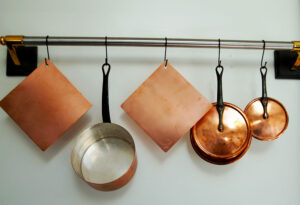 Lacanche tips:
The 8" copper diffuser was our shiny little helper in making sure the pumpkin spice latte blend cooked on a low, even heat to prevent the milk from scalding. Regardless of your choice of cookware, copper heat diffusers are especially helpful in spreading the heat quickly and evenly, giving any pan the benefits of copper. If you are using copper pots as I did, the copper diffuser also helps to protect your beautiful copper cookware from overheating. We can't recommend this heirloom-quality diffuser enough for your slow simmers and, of course, a cozy fall drink!
Serve it with blondies or a pumpkin biscotti for some fun dipping.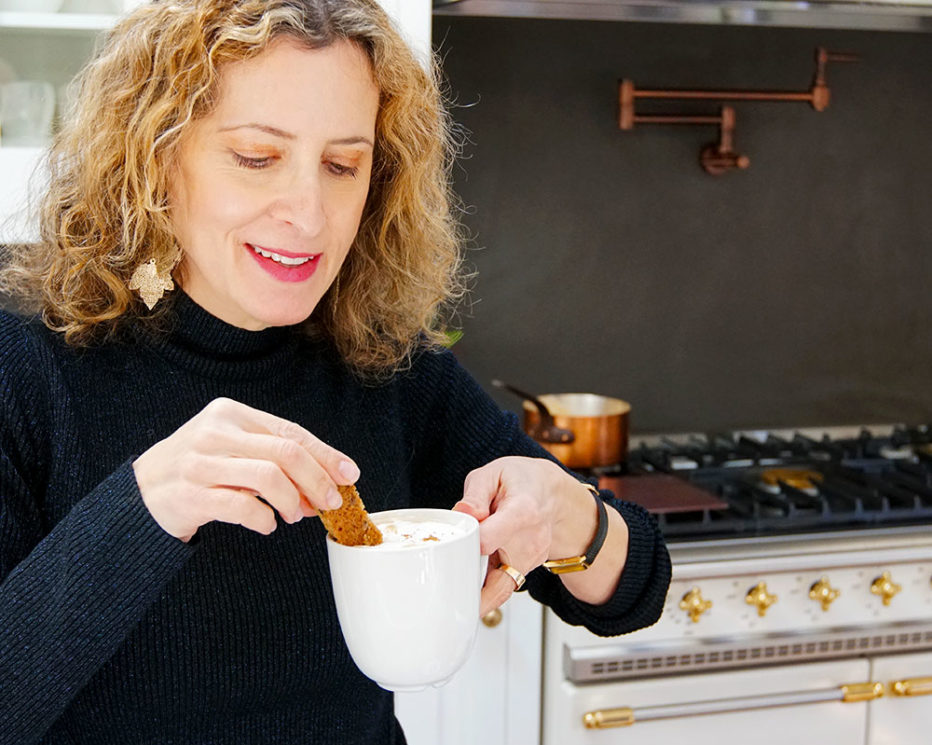 Here is our version of the homemade joyous beverage.
Cozy Fall Drink – Pumpkin Spice Latte
Print recipe
Ingredients
1/2 cup butternut squash puree
1 cup cashew milk (use any dairy or non dairy milk)
1 tablespoon sugar or maple syrup
1/2 tablespoon pumpkin spice
1/4 teaspoon vanilla extract
1 - 2 cup coffee
whipped cream (for topping)
Directions
Step 1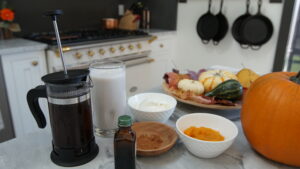 Boil the butternut squash until it's soft. Cool it down a bit and pulse it in a food processor until pureed.
Step 2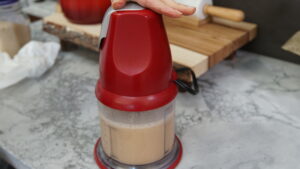 Combine the squash, milk, sugar, pumpkin spice, and vanilla in a blender (or pulse it a few times in a food processor), until it is well mixed.
Step 3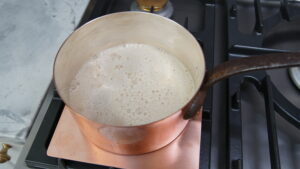 Place mixture in a medium pot to simmer over low heat, stirring occasionally. Remove from the heat just before it boils.

I used the copper diffuser for this stage.
Step 4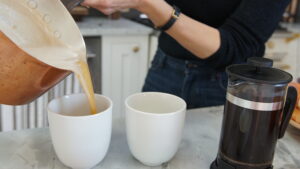 Brew coffee. I used a french press but an espresso shot or two per cup will work great as well.
Step 5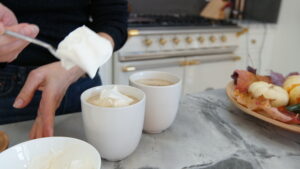 Assembling the drink:
In each mug place half a cup of the milk mix.
Pour coffee to fill the second half of the mug.
Top it with a tablespoon of whipped cream (I used real cream but a store bought bottle is another option).
Sprinkle pumpkin spice on top of the whipped cream (or cinnamon or cocoa).

Serve with cookies and enjoy!