If you follow Lorenzo Martone Rausch on Instagram, you would ascend to a world of beauty. His breathtaking collection of photos includes food, flower arrangements, a gorgeous poodle, and 'SkyFall'.
'SkyFall' is the name he gave the home that he built along with master florist Kurt Rausch, in Dutchess County, NY.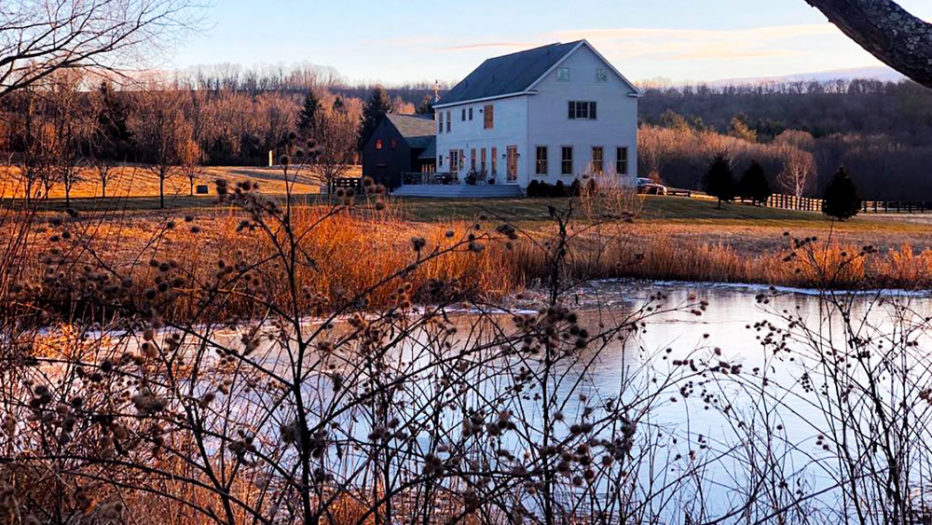 SkyFall was built only ten years ago, but was renovated by Kurt and Lorenzo to make it look like it has been here for generations. The result fits just right with the New England style of large estates, colonial farms, and rugged landscape.
The stunning aesthetic is not only in the house exterior. The kitchen was featured on the cover of Country Living magazine September 2019 issue. In this dream kitchen the Lacanche range, a Citeaux Classique in signature black and brass trimming, sits in perfect harmony with the black and white tiles, and matching hood.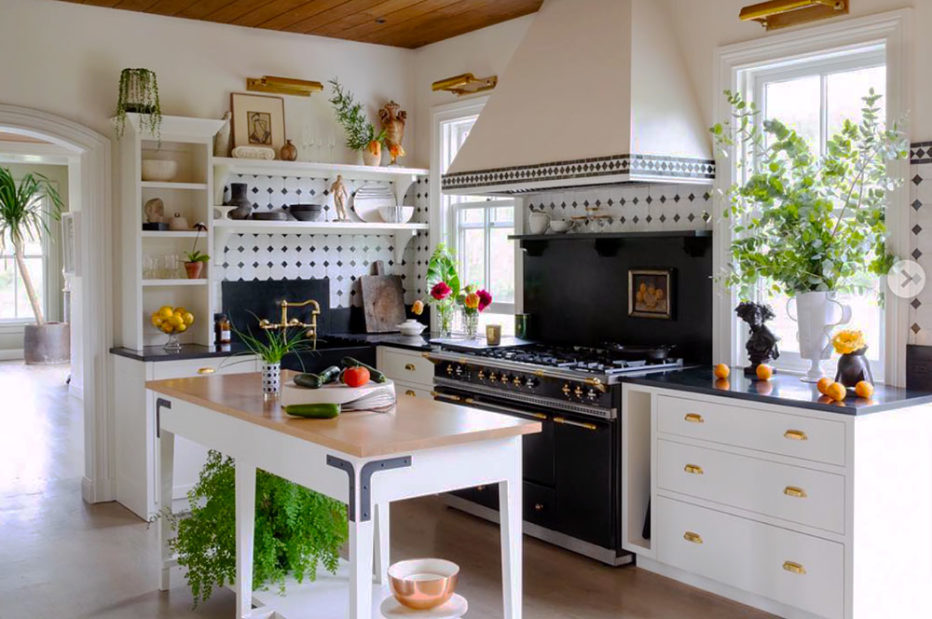 Voila sat with Lorenzo and Kurt for a chat about their home, their blossoming floral business, and of course, their Lacanche.
Voila: What do you like about the area you live in?
LR (Lorenzo Rausch): I never thought I would end up here and actually liking the New England Upstate style … all this tradition and beautiful homes. It just makes Thanksgiving and the Holidays feel so authentic. You bite right into it … the first snow, the houses, the fireplaces … it's just organic, and I like that.
Voila: Tell us about your company.
LR: We have a floral design company called Kurt Rausch. We work with the biggest fashion brands such as Louis Vuitton, Carolina Herrera, Tom Ford, Dior, Marc Jacobs and Barneys. We do a lot of fashion events, parties, private clients, and celebrities. Kurt has been arranging flowers since he was 13 years old. To meet somebody who has been doing one thing all their life, and to bring beauty to the world, it's something really special and unique. I honor that, above all. Before I met Kurt, I was a hairdresser living in Beverly Hills doing high fashion shows, fashion shoots, and freelance work. After meeting Kurt, I gave up hair and worked alongside him for about six years.
Voila: What was it like to transition from hairstyling to working with flowers?
LR: I thought it was an easy transition to do flowers after hair because both are about balance, composition, color, and cuts. My role is to plan logistically and to be the support in the background. When you are dealing with a master florist or any master artist, they are more focused on getting their creative vision out and sometimes I'm the one that has to say 'let's move around and do it this way.' The thing I like the most is that flowers don't yell at you, as opposed to a client when you make the wrong chop…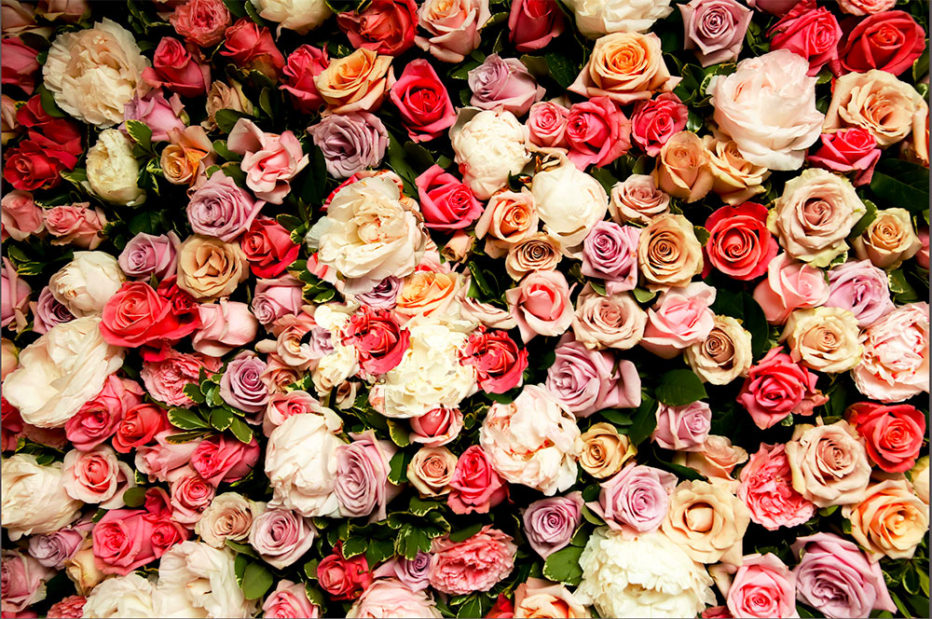 Voila: Kurt, how did you start working with flower arrangements?
KR (Kurt Rausch): Originally, I'm from Cologne, Germany. My parents had a small bakery in the countryside outside of Cologne, and across the street, a flower shop opened. I was so intrigued; I asked my mother to ask the owner if I could do an internship there. I started working with flowers at a very young age.
Voila: What is it about flowers that attracts you?
KR: I think it is the universal beauty of the flower. Every flower that you pick, that you look at is a piece of art. The effervescent beauty, the moment in time that the flower lives, is something that needs to be held.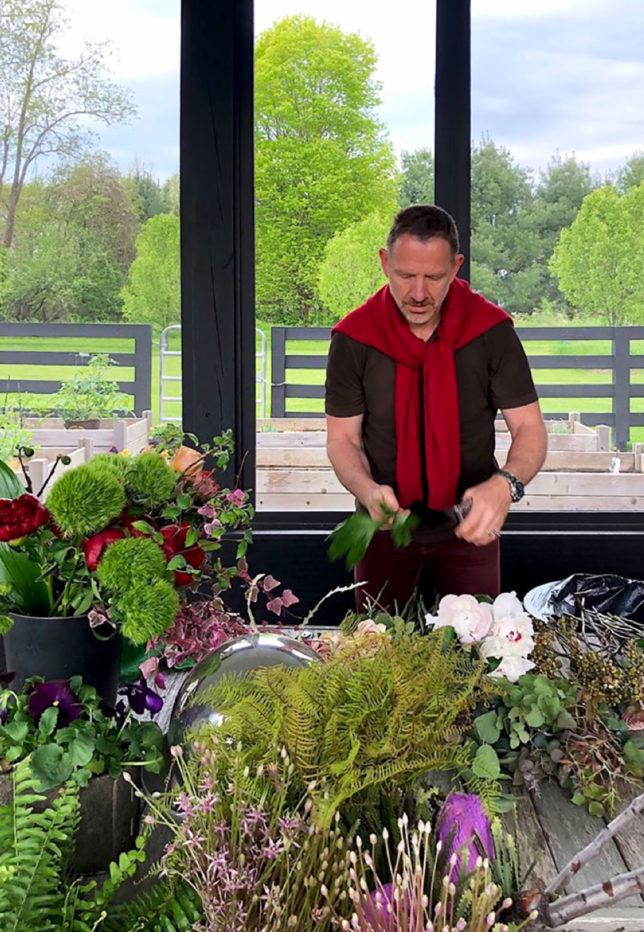 Voila: What brought you both to choose Lacanche?
LR: My passion is cooking. At the time, I was looking at other free-standing brands with double ovens, and I happened to come across a Lacanche while we were at a client's house during their renovation. My client said, "I want one of those French ovens," and I thought, 'You know what? I'm going to get one of those French ovens!' So, I came home, and I started researching Lacanche. I thought, 'Why not make this dream a reality?' I looked at it as we only get one shot, so why not get what you want!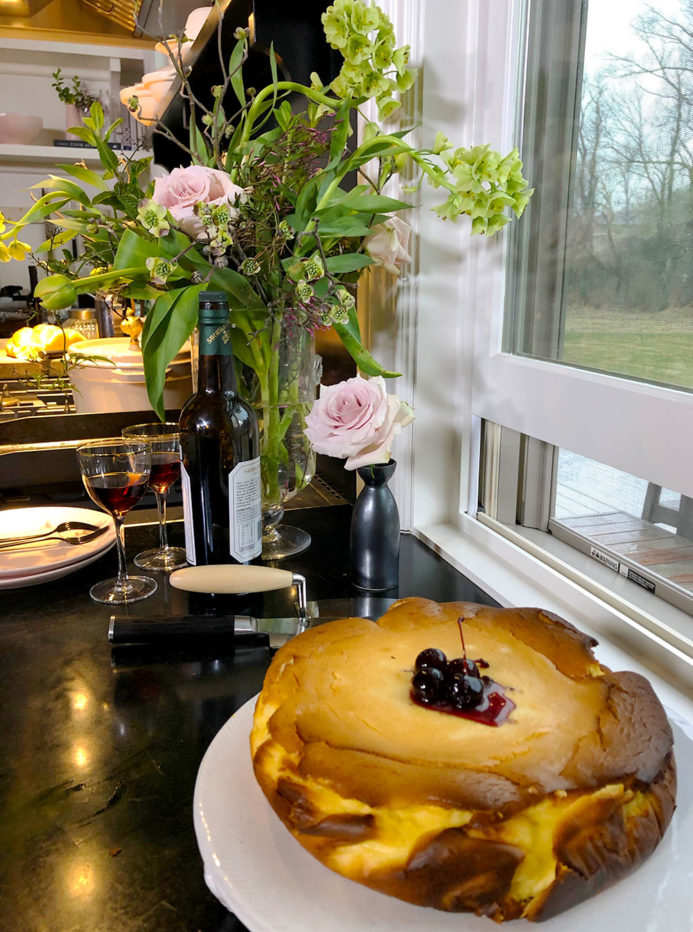 Voila: What has been your experience with your range?
LR: Since we've had it, it's been a wonderful learning experience. In the beginning, I felt like I needed training wheels because of its old-world technique. As we grow, by the way I named my Lacanche Loraine, so as Loraine and I grow, it's become this unified process. I'm very happy I got it!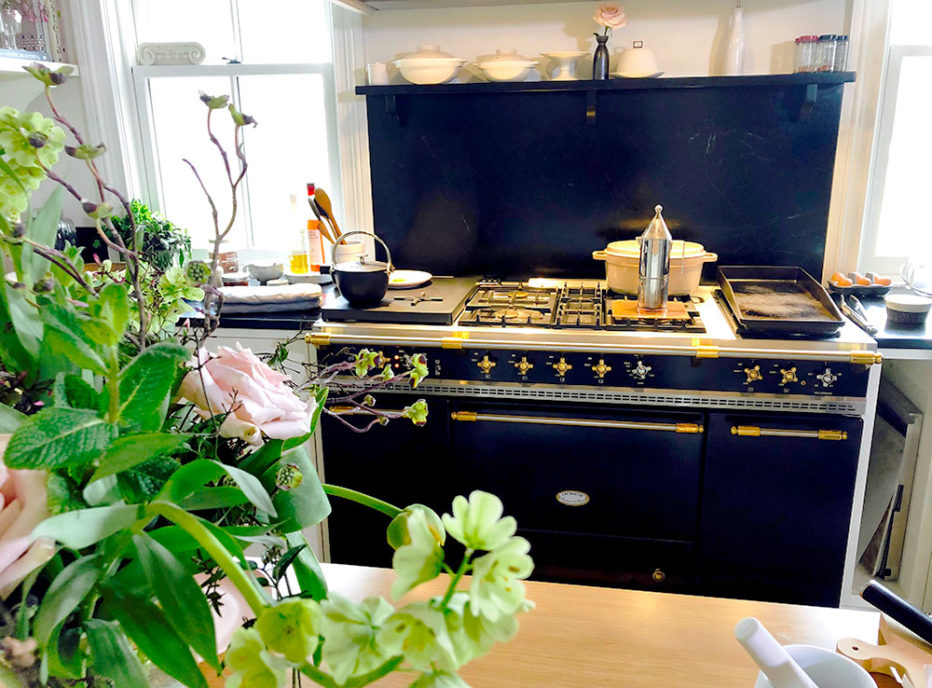 Basque Burnt Cheesecake
Print recipe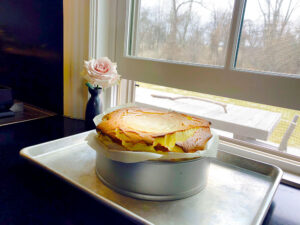 | | |
| --- | --- |
| Serves | 12-14 depending on slice size |
| Prep time | 30 minutes |
| Cook time | 1 hour, 30 minutes |
| Total time | 2 hours |
| Allergy | Egg, Milk |
| Meal type | Dessert |
| Region | Spanish |
| From magazine | Bon Apetit |
Ingredients
tablespoon butter (for greasing the pan)
2lb cream cheese (room temperature)
1.5 cups sugar
6 Large eggs
2 cups heavy cream
1 teaspoon kosher salt
1 teaspoon vanilla extract
1/3 cup all-purpose flour
morelle cherries in light syrupgarnish
Sherryfor serving optional
Note
Supplies used in this recipe:
Lacanche baking sheet (1/1)
KitchenAid mixer with the paddle attachment
10" springform cake pan
Parchment paper
Directions
Step 1
Place a rack in the middle of your oven; preheat the oven to 400°.
Butter the cake pan, then line with two overlapping 16x12 sheets of parchment (pleat the parchment inside the cake pan), making sure the parchment comes at least 2" above the top of the cake pan on all sides.
Place the cake pan on a rimmed baking sheet or your Lacanche baking sheet upside down.
Step 2
Beat the room-temperature (room temperature is very important) cream cheese and sugar in the bowl of a stand mixer fitted with the paddle attachment on medium-low speed, scraping down the sides of the bowl, until very smooth, no lumps remain, and sugar has dissolved (about 2 minutes).
Step 3
Increase speed to medium and add eggs one at a time, beating each egg 15 seconds before adding the next. Scrape down the sides of the bowl, then reduce the mixer speed to medium-low. Add cream, salt, and vanilla and beat until combined, about 30 seconds.
Step 4
Turn off mixer and sift flour evenly over cream cheese mixture. Beat on low speed until incorporated, about 15 seconds. Scrape down the sides of the bowl (yet again) and continue to beat until batter is very smooth, homogenous, and silky, about 10 seconds.
Step 5
Pour batter into prepared pan. Bake cheesecake until deeply golden brown on top and still very jiggly in the center, about 60–65 minutes.
Step 6
Let cool slightly (it will fall drastically as it cools), then unmold. Let cool completely. Carefully peel away the parchment from the sides of cheesecake. Slice into wedges and serve at room temperature, preferably with a glass of sherry alongside.