Amy Cupp, interior designer and owner of the 11 Cornwall Road Guest House in Warren, Connecticut, is a true original. She doesn't follow trends; she sets them: with an eye for unusual objects, a passion for flowers, and an exceptional vision for their placement.
Early this spring, I explored the guest house, and the adjacent barn she has converted into her home. As I wandered through the rooms and grounds, I searched for corners she had overlooked. I didn't find any.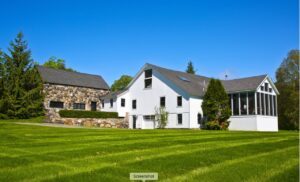 Amy scours New England's antique markets, in a quest for objects that conform only to her unique sense of style. The guest house was filled with her unusual, understated finds, and the barn behind the inn was nothing short of magnificent. Who would have imagined that a barn could house such splendor?
Amy lives there, with her husband and their very photogenic dog, a large poodle named Tauren.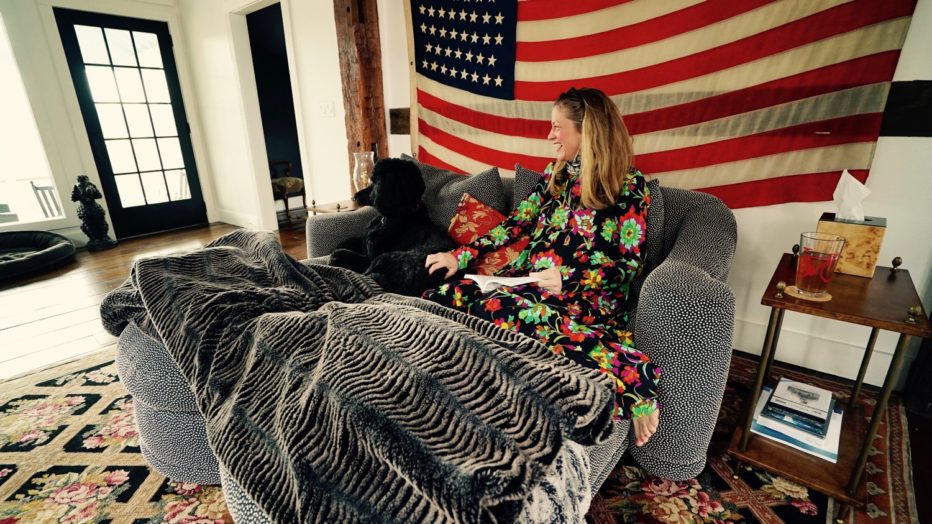 In the barn her decor includes sepia portraits that hang above the bathtub, vintage French posters in the study, and gorgeous Italian metal flowers, covered by heavy glass domes in the living room. It's here, on a bold-patterned grey and white sofa, that Amy loves to hang out with Tauren. The unexpected combinations hint at meanings just behind the surface of her collections, in effect storytelling through objects.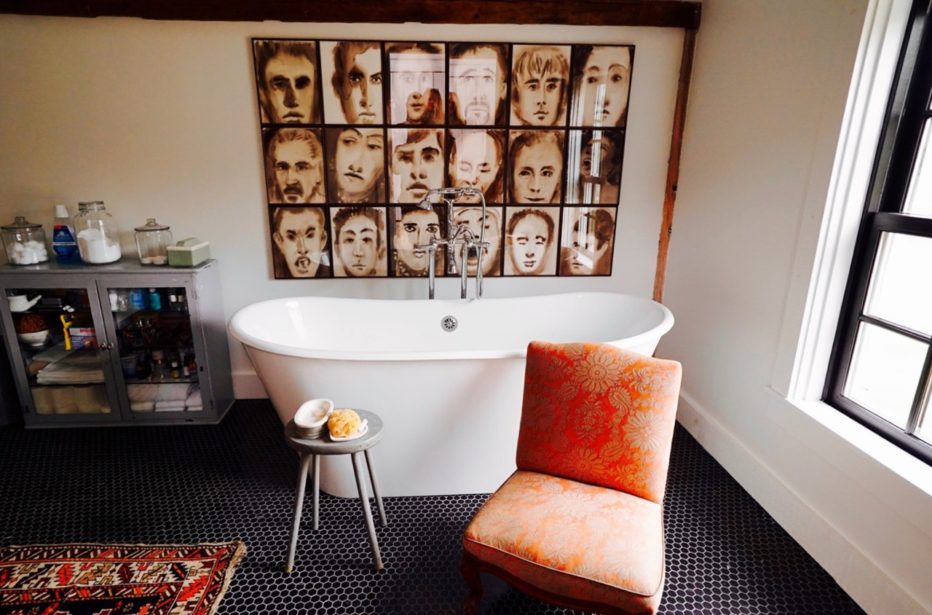 Amy owns two Lacanche ranges. One at the guest house, the other in the barn. She is drawn to the design of the range's, of course, but also their abilities as "cooking machines." Her Lacanche of choice is the Sully, always in black.
For her guests, Amy often bakes pastries, particularly her whole grain, honey-sweetened, blueberry muffins.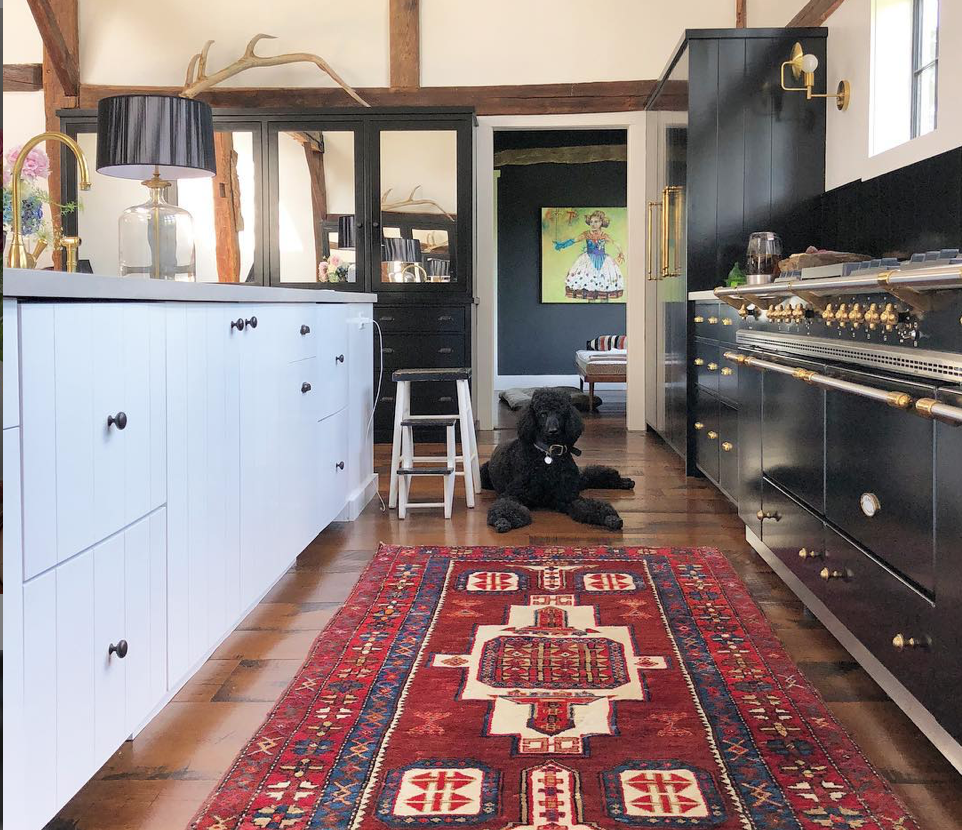 In addition to the pastries and fresh bread, Amy generously stocks the guest house kitchen with bacon, eggs, an array of cheeses, fruit, and preserves (all organic and locally sourced).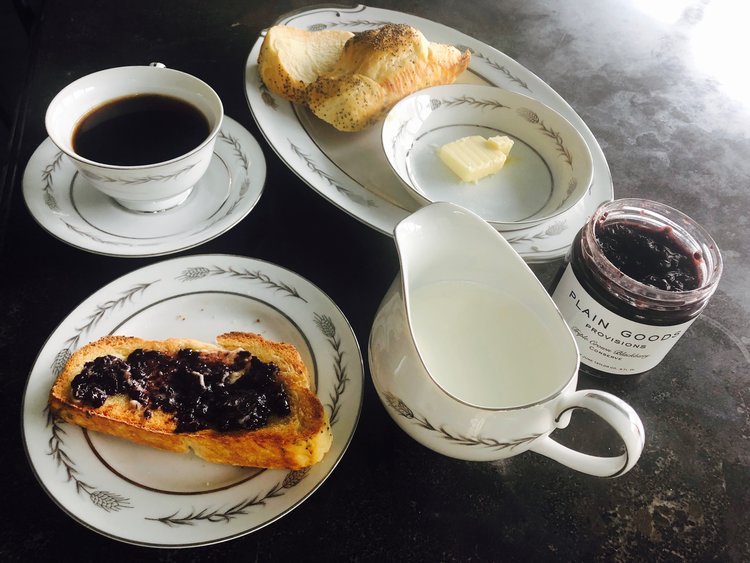 The heavy wooden cupboard, which has been in her mother's family for generations, houses several sets of gorgeous porcelain dishes. One of those sets belonged to her husband's grandmother. Her eagerness to share family treasures with her guests is just another sign of Amy's generous spirit.
Eating breakfast at the sprawling table with a view of the pond, we were careful not to break anything, but not overly careful, because Amy's sense of ease is contagious. She has a way of making her guests feel like family.
Off the beaten track, Warren CT, is not an obvious tourist destination. For city dwellers in search of a rural escape, or a family gathering in bucolic surroundings, or hikers along the nearby Appalachian Trail, this is the place to stay.
When I got back home, Amy's original taste and style continued to inspire me, and I tried arranging my own collections with more taste and purpose. I soon came to a humbling conclusion: a talent for design is a rare gift. While I don't possess that gift, I now know where to find it.