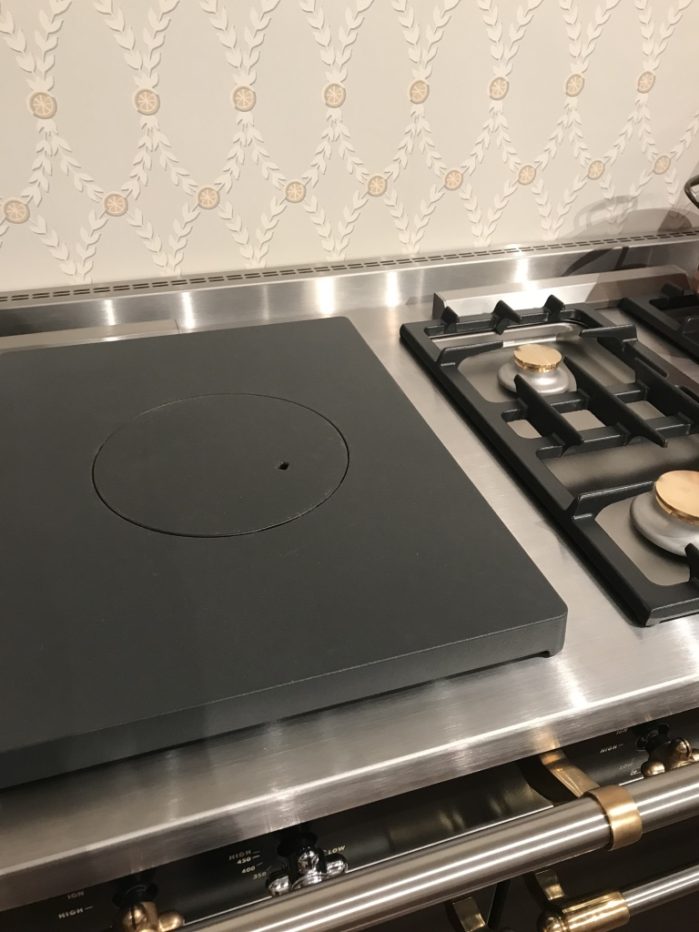 Lacanche ranges feature powerful BTU gas burners, which makes cooking quite enjoyable! There are times when your recipe calls for a very low simmer. In those cases, we recommend using different implements to control heat diffusion and distribution. If you have the Traditional plate option, you can use the removable center plug as a diffuser, as it is solid cast iron. Additionally, it can be coupled with the Wok Ring for added diffusion or when smaller pots are being used. Please see the photos below for reference. 
Traditional plate.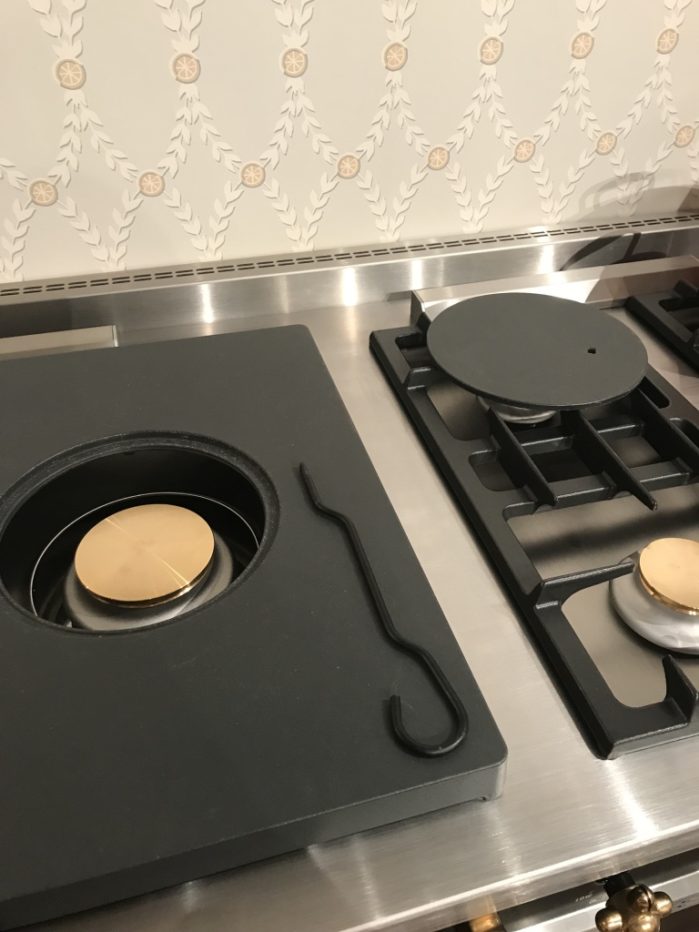 Removing the center disk to use as a diffuser on another burner.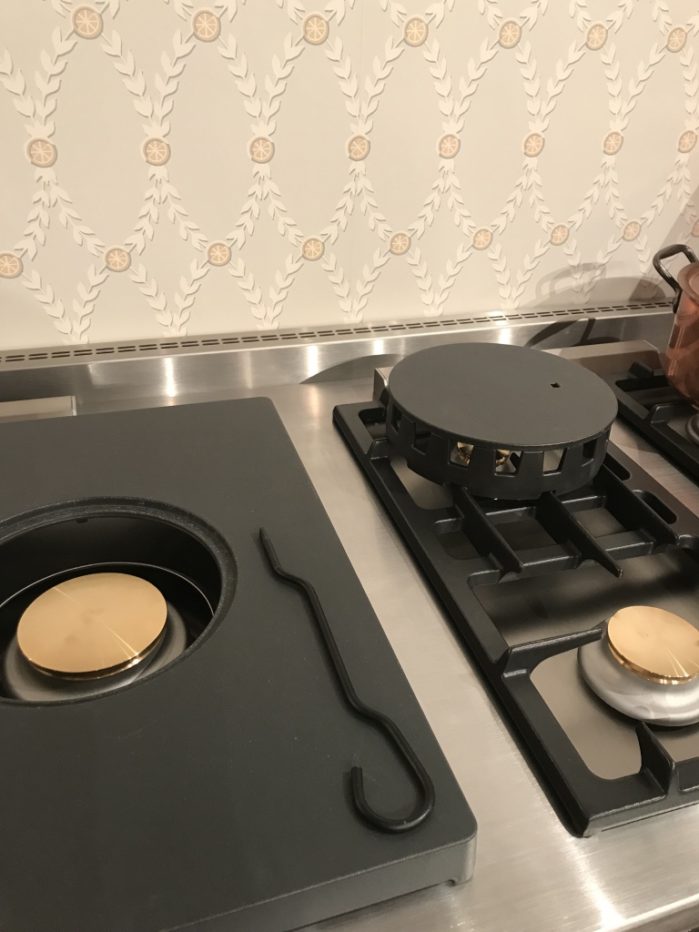 Place the center disk over your wok ring for even more heat diffusion.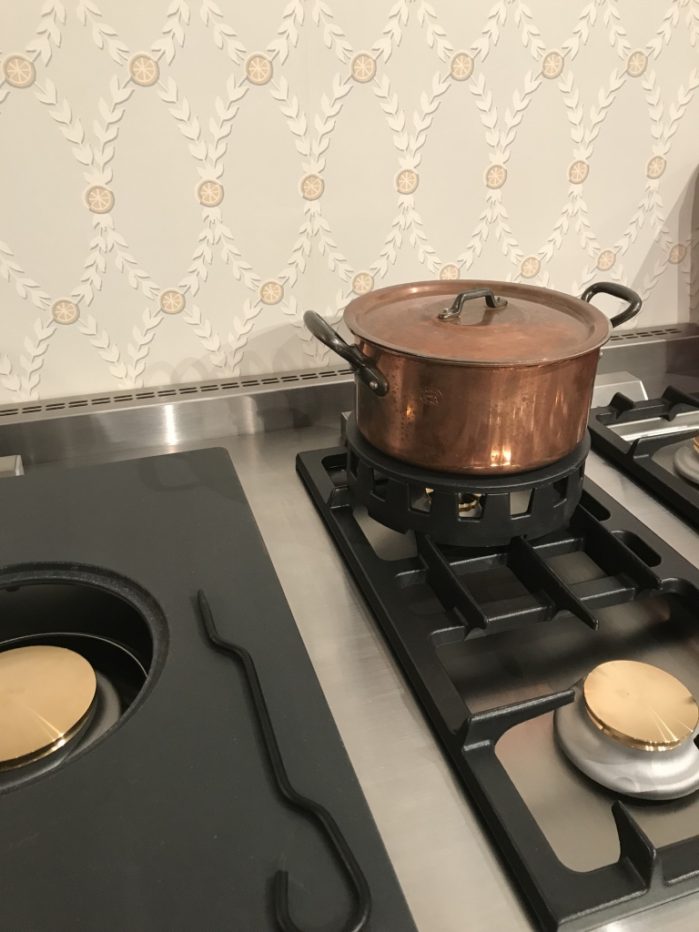 Et Voila! Heat diffusion.