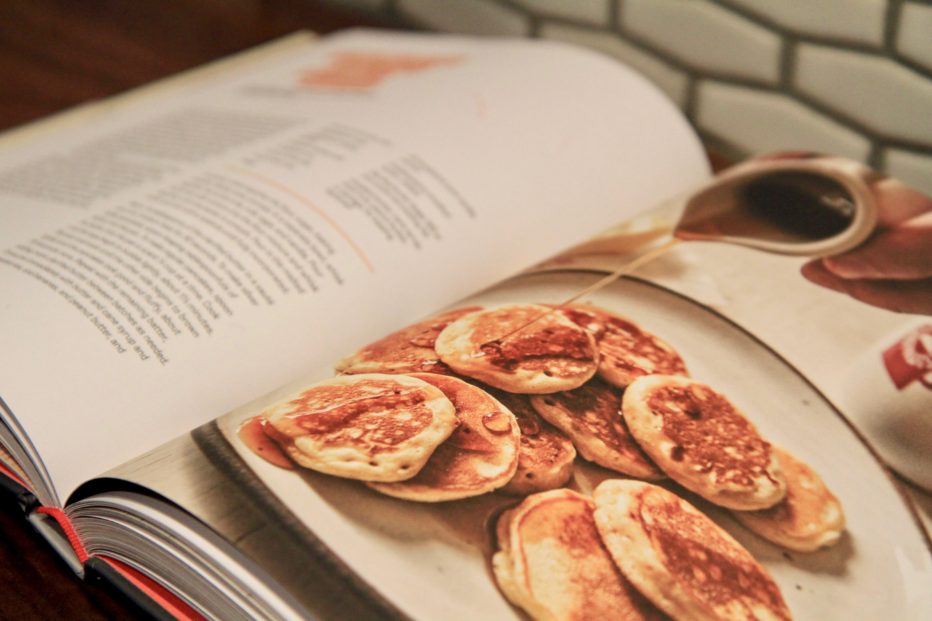 This week I decided to try making pancakes on the plancha on my Chagny 1400 Lacanche range. I started out by grabbing a recipe out of "Big Bad Breakfast" by James Beard Award winning Chef John Currence – "Silver Dollar and Short Stack Buttermilk Pancakes." The recipe is perfect for super light and fluffy pancakes and can be found online on the James Beard website (though I highly recommend getting the cookbook).
After whipping up the batter, putting a small amount of coconut oil across the surface of the plancha and allowing it to come to 350 degrees Fahrenheit (about 20 minutes), I used a ladle to pour six 3″ pancakes.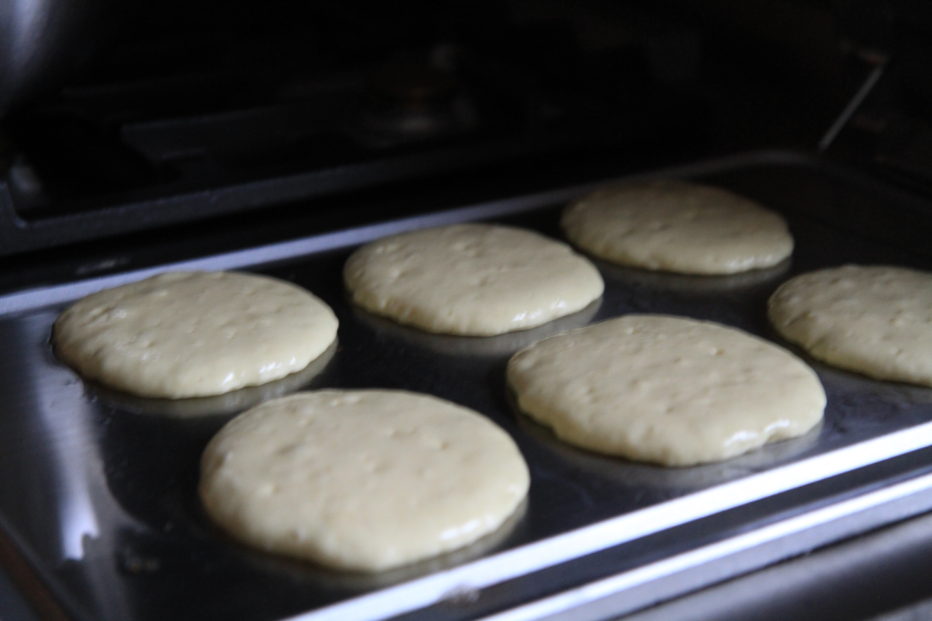 The wonderful thing about cooking pancakes (and other foods) on the electric plancha is the heat consistency. Without the plancha, many times the first pancakes are super light in color and take forever to cook through and by the time you get to the last batch, they are too brown on the outside. With the plancha, because you are able to set the temperature, all of the pancakes turn out a gorgeous golden brown and are cooked perfectly.
We enjoyed our super fluffy silver dollar pancakes with some butter and pure Bourbon barrel maple syrup. Delicious!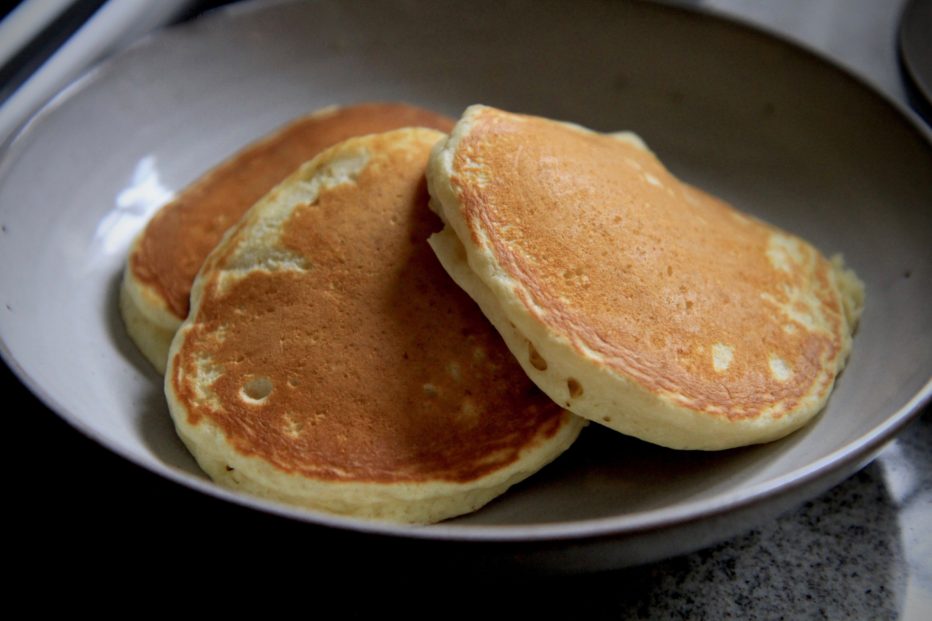 The true bonus was the clean up. Afterward, I allowed the plancha to cool down and then wiped it with a damp cloth – easy as can be and all shiny and new!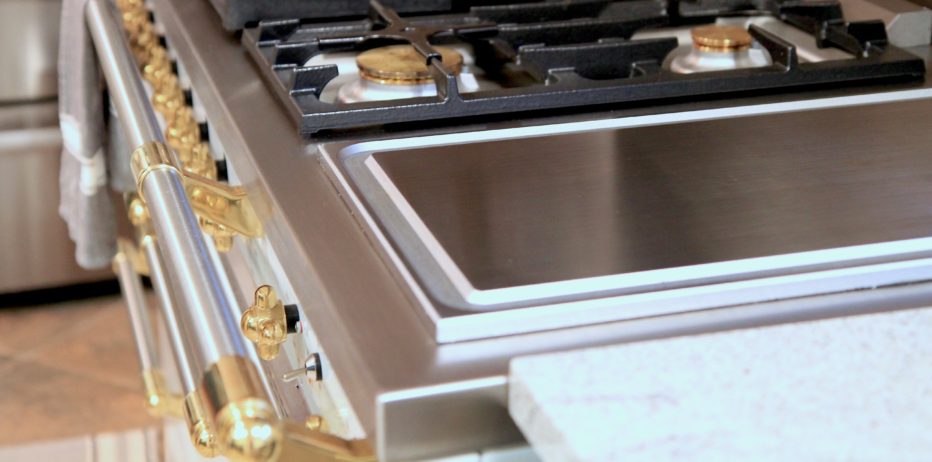 If you have questions about the care and use of your range, or any of the accessories available, please call our Customer Care Department at 425-481-8850.
Happy Cooking!