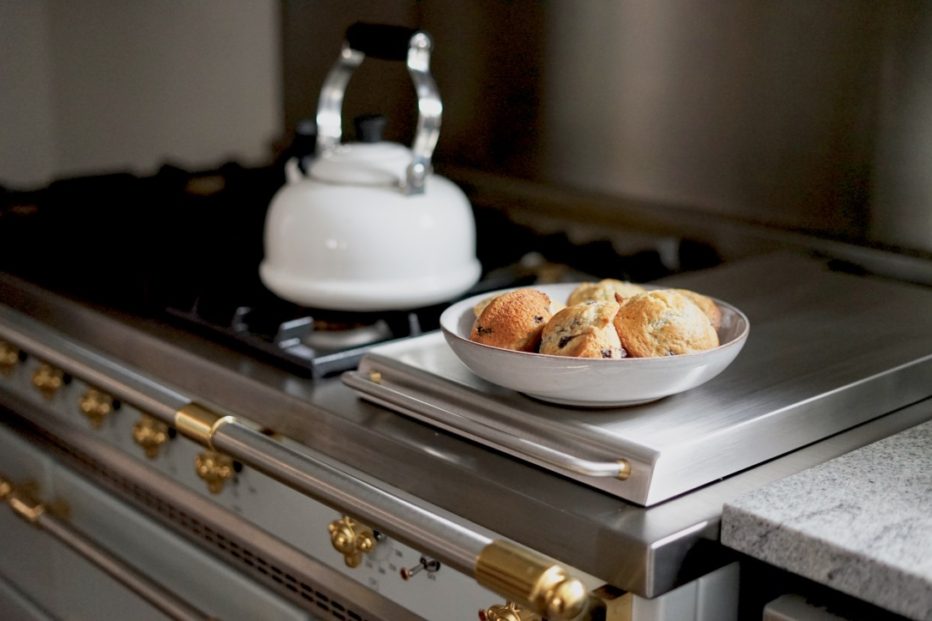 We love warm breakfast goodies on a cold, snowy day. These are quick and simple to make, if you have a few key ingredients on hand. I like to keep some citrus extracts in the pantry, and frozen blueberries and cherries in the freezer. Feel free to substitute the blueberries for another fruit and the lemon extract with vanilla or orange. (Cherry Orange Muffins are delicious, too!)
Dry Ingredients:
2 cups flour
1 tbl baking powder
1 tsp salt
Wet Ingredients:
¾ cup buttermilk
2 large eggs
1 tsp lemon extract (or lemon zest)
½ cup avocado oil
2/3 cup sugar
1 cup blueberries (frozen is fine. Wild Blueberries are extra tasty!)
Preheat oven to 375°F combine dry ingredients. Combine wet ingredients, plus sugar. Combine wet and dry ingredients, mixing until smooth, and then add one cup of blueberries.
Scoop into muffin tins and bake for 20 minutes, or until golden brown on top.