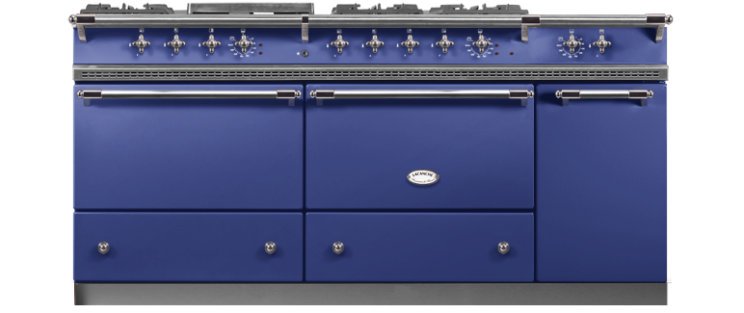 Sully 1800
STARTING AT $22,250
A virtuoso… calmly presiding over your kitchen affairs
Being as fully equipped as your neighborhood bistro or café heralds the beginning of countless healthy and savory evening gatherings. Serve up to twelve hot, plated entrées from your vertical warming cupboard. For larger events, serve directly from your warming cupboard to table using standard chafing dishes, up to 9-quarts each.
Your designer and architect will appreciate how brilliantly your range sets off their cabinet design and floor layout. Friends, family and associates may relax securely, knowing you are in full command of the event.
The Sully 1800 at 71 1/16″ wide has it all: a stepped array of up to nine burners (or up to eight burners and a cast iron simmer plate) plus two ample ovens and a warming cupboard. You can select any combination of gas, electric or convection ovens, warming cupboard, grill and griddle plates.
Specify either a left or right warming cupboard, depending upon ergonomics and proximity to dining area. For efficiency, consider warming cupboard for side closest to your kitchen table.
Stay cool in the kitchen… Sully can take the heat
Click the button below to configure a Sully 1800 that is perfect for your kitchen.