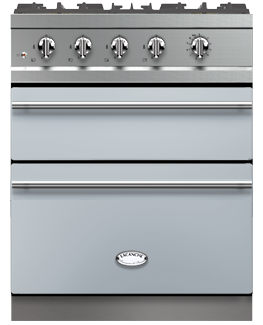 Rully moderne
STARTING AT $12,000
In the same sleek size as the Cormatin, the Rully Range features an additional petit broiling oven on top of a large Electric Convection Oven, all within an intimate 27 9/16" cooking space.
Choose from Classique, Traditional or 4-Feux Cooktop Configurations.
Click the button below to configure a Rully moderne that is perfect for your kitchen.