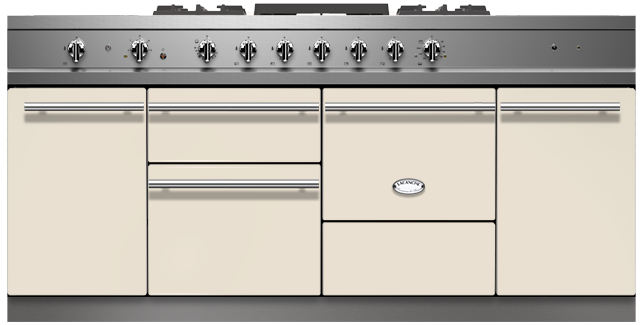 Chagny 1800 moderne
STARTING AT $20,850
Soaring on wings of culinary tradition
Gathering the family together and preparing your meal on the 71 1/16″ Chagny 1800 must be similar to what climbers experience when summiting Mt. Everest. You are truly on top of the world in terms of performance, power and cooking flexibility. Two dual-fuel ovens are flanked on each side by a vertical warming cupboard. Add a compact yet powerfully efficient broiling oven and you have broken through the culinary cloud cover and peaked in terms of performance with three ovens.
Includes a stepped array of up to nine burners (or up to eight burners and a cast iron simmer plate).
Click the button below to configure a Chagny 1800 moderne that is perfect for your kitchen.