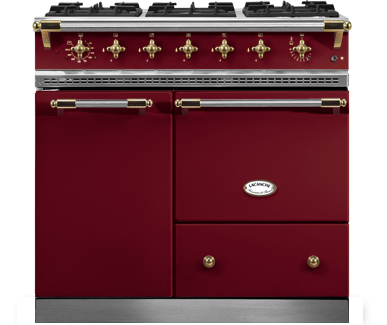 Bussy
Catering to a 35 7/16" width, the Beaune and Bussy Ranges offer flexibility and freedom in both oven and cooktop.  A vertical electric convection oven is combined with your choice of either Gas or Electric traditional oven, and a six-burner cooktop is poised for power and precision, hosting a myriad of cooking styles.
There is only one cooktop available on the Beaune and Bussy Ranges.
The Bussy includes a stepped array of up to 6 burners: (3) 11,000 BTU burners, (2) 5,000 BTU burners, and (1) 15,000 burner.
From $13,000
Click the button below to configure a Bussy that is perfect for your kitchen.