Below are the six steps to uncrating your range. Please complete a thorough inspection of your range within seven days of delivery. Also, below is a video outlining these steps.
Required Tools – a box knife or sharp tool and a power drill or screwdriver with a T-20 torx or star bit.
Step 1 – With a drill or screwdriver, remove the screws on the sides and bottom of one of the side panels.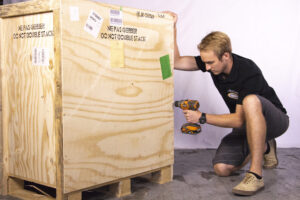 Step 2 – Remove the side panel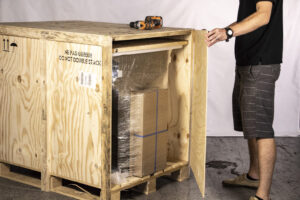 Step 3 – At the bottom of the crate, remove screws to the pallet. do this at the front and back of the crate.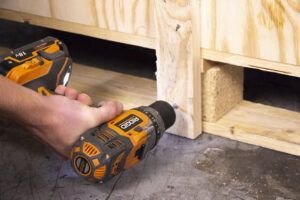 Step 4 – Slide the crate away from your range.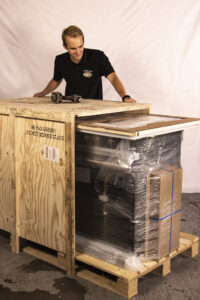 Step 5 – IMPORTANT! Remove all plastic to inspect for any freight damage to the range itself.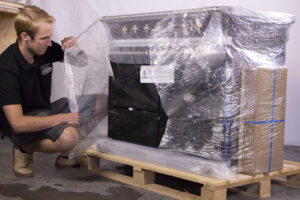 Step 6 – If range is to be installed immediately, you will need to unbolt it from the pallet (10mm bolts).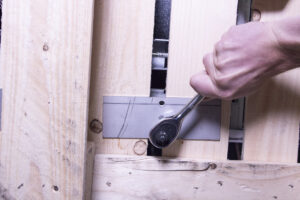 Inspect your crate carefully upon delivery
If applicable, note any damage to the crate on the bill of lading before the driver leaves. If major damage is evident, you are not required to accept delivery. Please call Art Culinaire immediately at 800-570-2433.
After opening the crate, remove all plastic to inspect for damage or discrepancies to the range. The freight company allows seven days to report concealed freight damage.
Do not use any of the handles or towel bars to pick up or move your range.
This video covers ranges produced in the years 2002 to Current.