One of the most popular questions the sales team addresses is the difference between the Classique and Traditional stove top configuration.
On the Classique stove top, the large 18,000 BTU burner will sit below a standard cast iron grate, similar in style to each of the other smaller burners.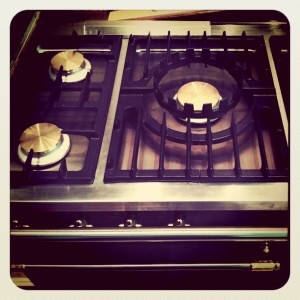 This style is similar to any standard gas top oven, although the big classique burner has more power than your normal range. The large burner will bring water to a boil and ingredients in a pot to high temperature with extreme quickness.
On the Traditional stove top, the large 18,000 BTU burner sits below an enclosed cast iron simmer plate, with the option to take the center ring out for direct pan-to-flame contact.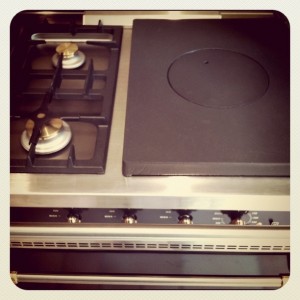 The entire surface of the plate heats evenly, allowing for the perfect simmer of soups and sauces. The traditional top is the more versatile option, allowing a seasoned chef access to a unique method of preparation.
The middle of the traditional French plate does get extremely warm! We recommend turning the burner off once the plate is heated to maintain a consistant simmer. Large, thick pots work best here.