The Citeaux is one of our newest models, featured here in French Blue in our showroom in Seattle (along with our main service tech, Gregg!)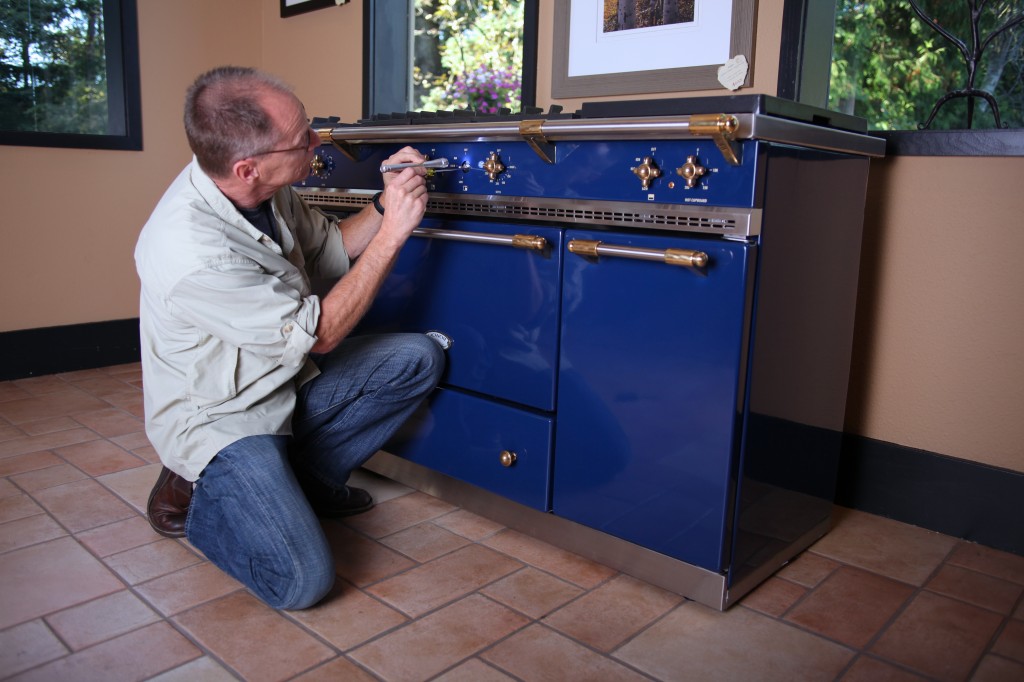 For anyone who has a space large enough for this grand range, the Citeaux is the perfect luxury workstation for anyone who takes on the esteemed duty of cooking a holiday meal or entertaining a large group of people. In addition to the impressive stovetop, it features both a vertical convection oven and warming cupboard on both sides of the main oven, making this beauty perfectly symmetrical in its elegant style.
As someone who is new to both baking and the benefits of the elusive convection oven, I've been reading some great articles. Fine Cooking has a great article written by resident Food Geek, Brian Geiger, which includes a visual distinction between the fluid particles of a convection vs. regular oven. Check it out here: http://www.finecooking.com/item/12686/the-convection-changeover and get those cookies in the oven!
The warming cupboard is truly a dream feature for a host, taking the pressure off of perfectly timing each unique part of the meal and allowing all of your delicious extras to rest in a warm spot. You can serve your eager guests with more ease, and what more could a fabulous host ask for?