Cozy Fall Drink – Pumpkin Spice Latte
Print recipe
Ingredients
1/2 cup butternut squash puree
1 cup cashew milk (use any dairy or non dairy milk)
1 tablespoon sugar or maple syrup
1/2 tablespoon pumpkin spice
1/4 teaspoon vanilla extract
1 - 2 cup coffee
whipped cream (for topping)
Directions
Step 1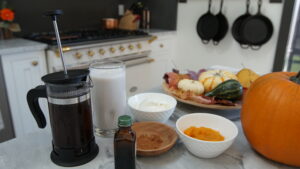 Boil the butternut squash until it's soft. Cool it down a bit and pulse it in a food processor until pureed.
Step 2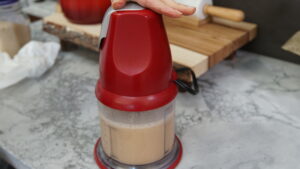 Combine the squash, milk, sugar, pumpkin spice, and vanilla in a blender (or pulse it a few times in a food processor), until it is well mixed.
Step 3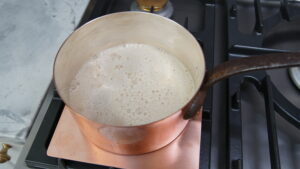 Place mixture in a medium pot to simmer over low heat, stirring occasionally. Remove from the heat just before it boils.

I used the copper diffuser for this stage.
Step 4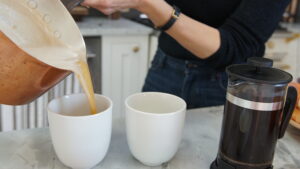 Brew coffee. I used a french press but an espresso shot or two per cup will work great as well.
Step 5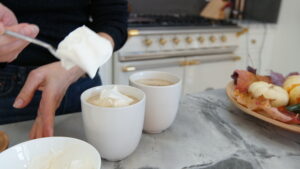 Assembling the drink:
In each mug place half a cup of the milk mix.
Pour coffee to fill the second half of the mug.
Top it with a tablespoon of whipped cream (I used real cream but a store bought bottle is another option).
Sprinkle pumpkin spice on top of the whipped cream (or cinnamon or cocoa).

Serve with cookies and enjoy!