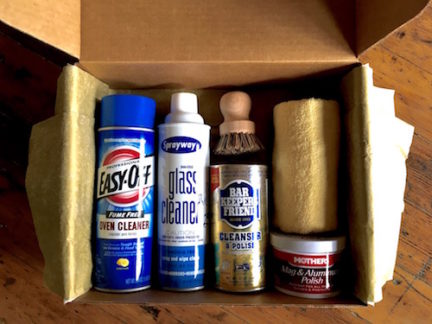 Cleaning Kit
Our recommended cleaning products, available in a convenient kit for home use.
Printed cleaning instructions
Super soft microfiber cleaning and polishing cloth
Sprayway Glass Cleaner
Bon Ami Cleaner
Easy Off Oven Spray
Mothers Mag and Aluminum Polish
Natural Bristle Cleaning Brush
*Please note: This item is not included with range purchase. Cleaning products and instructions are offered as a convenience to the client. Use of cleaning products and instructions are done so at your own risk. 
$50