New York is full of beautiful displays of decadent pastries everywhere you turn!
The only challenge for arranging our party table display was deciding which sweet treats to serve amongst the endless bounty of desserts available in the big city. Cupcakes are my personal pick for prettiest go-to ornament, but anything sweet can make the perfect table decoration. We decided that our main displays for our recent celebration would be cakes from the French Ceci-Cela Bakery and cheese from Murray's.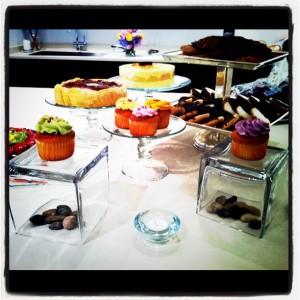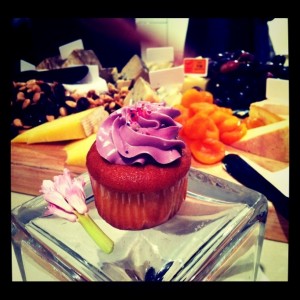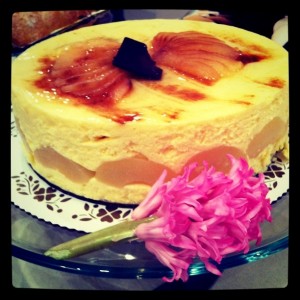 I also included classic New York black and white cookies in the arrangement; they looked elegant on silver 3 tiered trays. The cupcakes sat pretty on vases flipped over covering a bed of rocks. Cheese always looks best on a thick cutting board arranged with purple grapes; nuts, crackers and jam make the perfect addition.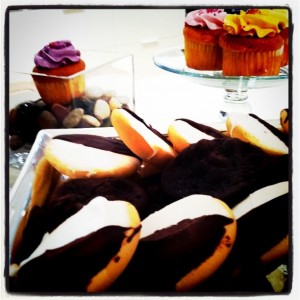 Stacking and creating different levels for food is key in creating a beautiful table arrangement. A pretty cutting board and multi-tiered trays are always useful to have. When in doubt, consider displaying food on a cake plate.
For some truly inspiring arrangements and ideas, check out the artists at Hostess Blog!