One of our Lacanche ambassadors was kind enough to host a dinner party with our East Coast Sales Manager, Elisa. The occasion was called for so Elisa could spend some quality time preparing a meal on a Cluny 1400, in order to express to her clients the true experience of cooking with Lacanche.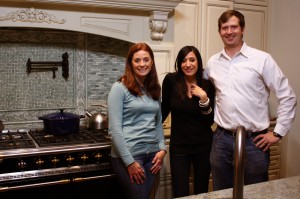 Elisa brought her native French background, high energy and true love of food to the table, and they created a decadent meal to share.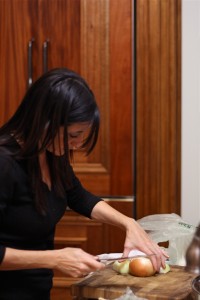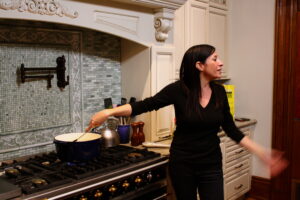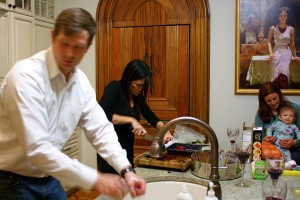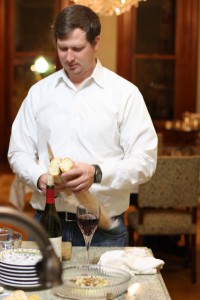 Their menu:
1. Baked Brie with Olive Oil and Pine Nuts for appetizer, using the 11,000 BTU for nuts and electric oven for broiling the Brie
2. Salad with Tomatoes, Beets, Nuts, Grapes and Homemade Vinaigrette with Goat Cheese.
Used Gas Oven to roast Beets with Sea Salt, Cracked black pepper and Olive Oil
3. Ratatouille, on the 15,000 BTU for all vegetables (onions, green peppers, eggplant, tomatoes), then the traditional french simmer plate for 2 hours.
4. Pasta with Chicken and Mushroom, in a white wine sage cream sauce. Used 11,000 BTU for sauce (onions, mushroom, garlic, sage, white wine, cream), then the 18,000 BTU Classique for fast boiling water for pasta,
5 Tarte Tatin with homemade dough in the electric oven.
The ladies take a taste of their labor from the french plate, then enjoy the meal in the dining room.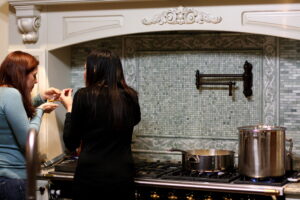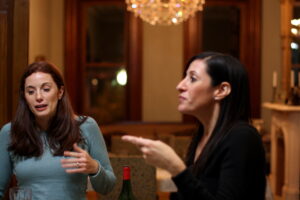 The beautiful tarte (as all desserts tend to be) had the crowd raving and was naturally the most picture-esque of the batch.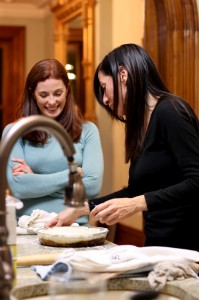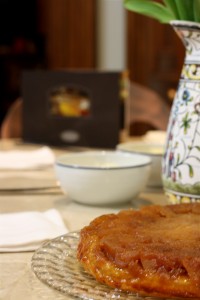 Hope your dinner party memories are just as splendid!