Lacanche Testimonials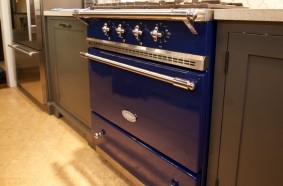 I love my new range. The Cormatin's elegant looks would be equally at home in a modern kitchen or in a period kitchen such as mine.
Raymond S., Toledo, OH
Cormatin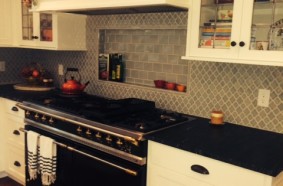 We are loving the range so very much. Everything about it makes me smile. From the way it looks to the way it cooks. We are so pleased!!
Melissa M., Madison, NJ
Sully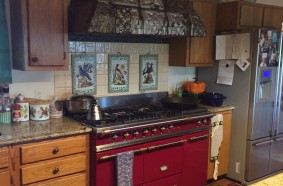 I love this stove and can't imagine cooking on anything else! I am an Iowa country girl, who cooks everyday for family and friends! My stove cleans up remarkably well! I am impressed with the way the stainless steel cleans up. When I say I use it that is an understatement ! It's still beautiful. A couple of weeks ago I made about 25lbs of Carnitas. That's a lot of pork and lard cooking on the stove. I simmered it in a very large stainless bowl for six hours on the simmering burner with no sticking! I can't tell you how many people I feed off this stove! It's very used and loved! So.. you can tell this is one very happy LaCanche owner.
Mary A.
Cluny 1400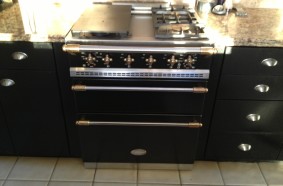 I couldn't be more pleased with my Rully Lacanche stove. I love the gas cook top and different power choices; it makes sautéing and boiling pasta a breeze. And the dual oven made Thanksgiving dinner so much easier to coordinate.
Christine P.
Rully
My husband is not one to offer praise lightly - until he experienced the quality of pizza baked in my Cluny 1400 gas oven and the stir fries prepared on the wok burner in my traditional Chinese cast iron wok. In fact, he has stated that the stir fries are restaurant quality due to the high BTU output of the wok burner. This results in a "seared taste" that the Chinese refer to as Wok Hay. On a lesser stove top, this can not be achieved. Our pizzas are of artisanal quality and so quick to cook at temperatures exceeding the capability of most ranges. My Cluny 1400 is French Blue and a real stunner - and she is an absolute dream to create wonderful meals!
Aileen S., Halifax, Nova Scotia
Cluny 1400