Lacanche Testimonials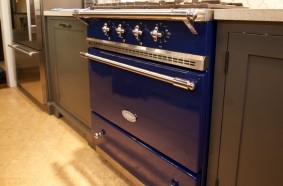 I love my new range. The Cormatin's elegant looks would be equally at home in a modern kitchen or in a period kitchen such as mine.
Raymond S., Toledo, OH
Cormatin
I've been pleasantly surprised that [Art Culinaire] has been so very good about continuing to stay in touch with customers after the sale. Quite unusual these days.
Susan C., Alpharetta, GA
Cluny
I adore my French blue Sully 1800.  It is the centerpiece of my kitchen.  It is not only aesthetically spectacular but functional, too.  I cook with it everyday - from pizzas in the electric oven to braises and fish on the gas side. I've even cooked salmon in the warming drawer.  My husband says I love my Lacanche more than him.  It's not true.  I love my Sully and husband equally.
Kerith O., Healdsburg, CA
Sully 1800
The range is beautiful in all respects. Everything I've done so far has turned out great.
Amy S., Portola Valley, CA
Fontenay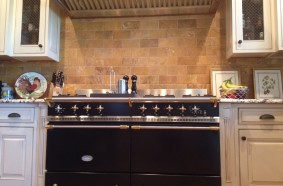 My Lacanche is my favorite thing in our house. Its elegant simplicity and superb craftsmanship make it a joy to cook on. I especially love the very large burner, which heats up large pots of water in no time at all. I make jams, applesauce and tomato sauce and the canning process requires heating a very large pot of water. The Lacanche does this in a snap! We also turn out absolutely perfect roast chicken from the fabulous ovens. The entire team at Art Culinaire has been a joy to work with. I can't wait to build another house, so that I can choose another Lacanche!
Cleo G., Washington D.C.
Sully