Lacanche Testimonials
I've been pleasantly surprised that [Art Culinaire] has been so very good about continuing to stay in touch with customers after the sale. Quite unusual these days.
Susan C., Alpharetta, GA
Cluny
I want to say first that we love our stove and our friends all go ga-ga over it.
Bart M., Madison, WI
Cluny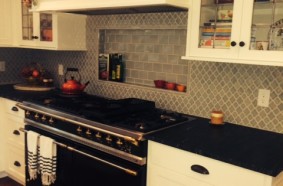 We are loving the range so very much. Everything about it makes me smile. From the way it looks to the way it cooks. We are so pleased!!
Melissa M., Madison, NJ
Sully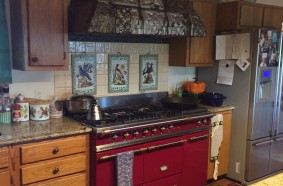 I love this stove and can't imagine cooking on anything else! I am an Iowa country girl, who cooks everyday for family and friends! My stove cleans up remarkably well! I am impressed with the way the stainless steel cleans up. When I say I use it that is an understatement ! It's still beautiful. A couple of weeks ago I made about 25lbs of Carnitas. That's a lot of pork and lard cooking on the stove. I simmered it in a very large stainless bowl for six hours on the simmering burner with no sticking! I can't tell you how many people I feed off this stove! It's very used and loved! So.. you can tell this is one very happy LaCanche owner.
Mary A.
Cluny 1400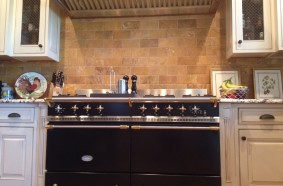 My Lacanche is my favorite thing in our house. Its elegant simplicity and superb craftsmanship make it a joy to cook on. I especially love the very large burner, which heats up large pots of water in no time at all. I make jams, applesauce and tomato sauce and the canning process requires heating a very large pot of water. The Lacanche does this in a snap! We also turn out absolutely perfect roast chicken from the fabulous ovens. The entire team at Art Culinaire has been a joy to work with. I can't wait to build another house, so that I can choose another Lacanche!
Cleo G., Washington D.C.
Sully