Lacanche Ambassador Program
Do you absolutely love your Lacanche range? Are you looking to share your experience with your range with others? We would love to have you participate in our Lacanche Ambassador Program!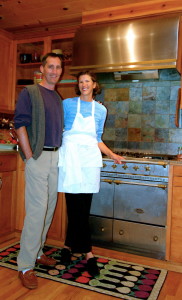 Our Ambassador Program is composed of current Lacanche owners who appreciate gastronomy and building community through cooking. We occasionally ask Ambassadors to be a reference for Art Culinaire by hosting viewings of their Lacanche range with potential owners. As we are very appreciative of our ambassadors, we like to reward them with our premium wine, and other culinary-related gifts. What better way to show your passion for fine cuisine than to share your experience with those also looking to join the Lacanche community?
If you are interested please send an email to our ambassador coordinator, Christina, at christina@frenchranges.com.