Lacanche Testimonials
I can't say enough good about Art Culinaire and my own personal experiences with the company to date. I'm a very big fan. Everyone I've talked to at Art Culinaire is top-notch.
Chelly & Dick L., Omaha, NE
Cluny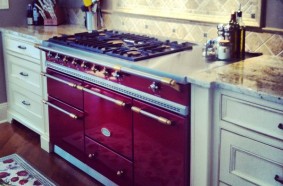 We love our Lacanche Chagny 1400! It can handle a multi-course meal with ease, and the warming cabinet is brilliant.
Eric H., Philadelphia, PA
Chagny 1400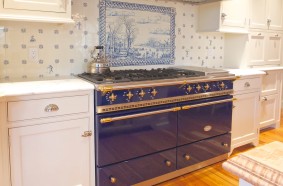 The Sully. Seriously. Why wouldn't you get full-size double ovens? At Easter brunch we put ham in the gas oven and hot cross buns in the electric. At Thanksgiving its turkey in the gas, pumkin pie in the electric. At Christmas it's prime rib in the gas and pecan pie in the electric.  There's really no question- the Sully is where it's at for entertaining. P.S. If you run out of oven space, there's about four and a half feet of burners we haven't even talked about yet.
Cindy H., Edmonds, WA
Sully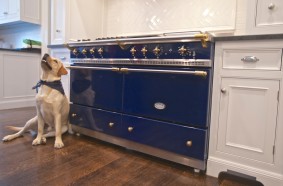 I have had my Lacanche for seven years, and have been delighted completely. The folks at Art Culinaire are fabulous and very responsive, even if I have questions seven years later.
Diane & Greg M., Portland, OR
Sully
Art Culinaire has the most amazing customer service of any company I have ever dealt with, hands-down.
Todd S., Atlanta, GA
Cluny