Lacanche Testimonials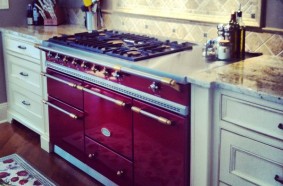 We love our Lacanche Chagny 1400! It can handle a multi-course meal with ease, and the warming cabinet is brilliant.
Eric H., Philadelphia, PA
Chagny 1400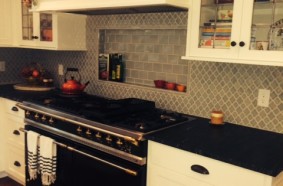 We are loving the range so very much. Everything about it makes me smile. From the way it looks to the way it cooks. We are so pleased!!
Melissa M., Madison, NJ
Sully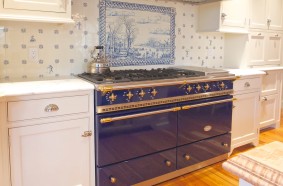 The Sully. Seriously. Why wouldn't you get full-size double ovens? At Easter brunch we put ham in the gas oven and hot cross buns in the electric. At Thanksgiving its turkey in the gas, pumkin pie in the electric. At Christmas it's prime rib in the gas and pecan pie in the electric.  There's really no question- the Sully is where it's at for entertaining. P.S. If you run out of oven space, there's about four and a half feet of burners we haven't even talked about yet.
Cindy H., Edmonds, WA
Sully
Once again , thank you to everyone , and Lacanche for the great help and personal attention and of course , the great stove! Our son , who is 11 , will have this stove one day, and he already has a personal history with it, having visited the company in Lacanche and having followed the whole process for the last year. It's arrival today had so much more impact on him (and us) than any UPS delivery that comes to us during the year.
John R., Evanston, IL
Cluny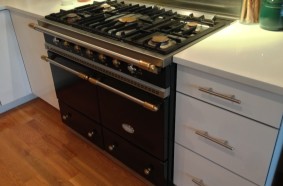 When we were looking to upgrade, we wanted more than a workhorse range. We wanted a war horse. A gorgeous war horse. That's what our Cluny is. She's solid, beautiful and reliable. Magnificent, basically. And the folks at Lacanche are fantastic. From our first visit to post-delivery service, everyone have been super helpful, friendly, and all-around awesome. We couldn't be happier. It's like a little piece of Burgundy washed up in Brooklyn.
Jonny S., New York City
Cluny